Duterte on corrupt government officials: I will fire you!
- Duterte said that he will fire government officials who will engage even in small traces of corruption
- The incoming president also claimed that in the PNP, there are around 3 police generals who are involved in illegal drugs
- He said that if these alleged generals don't resign, he would publicly name them
Known for his firm stance against corruption, incoming president Rodrigo Duterte warned government employees who will be under his administration to avoid engaging in corrupt activities.
The tough-talking president-elect in the oath-taking of Senator Manny Pacquiao, said that he won't tolerate even a small trace of corruption in his term, "Huwag na huwag talaga akong makarinig na corruption, [not] even a whiff or whisper. I will fire you or place you somewhere. Mamili kayo: ComVal [Compostela Valley], Jolo," he said.
(I shouldn't hear anything about corruption, [not] even a whiff or whisper; I will fire you or place you somewhere. Choose: Compostela Valley, Jolo.)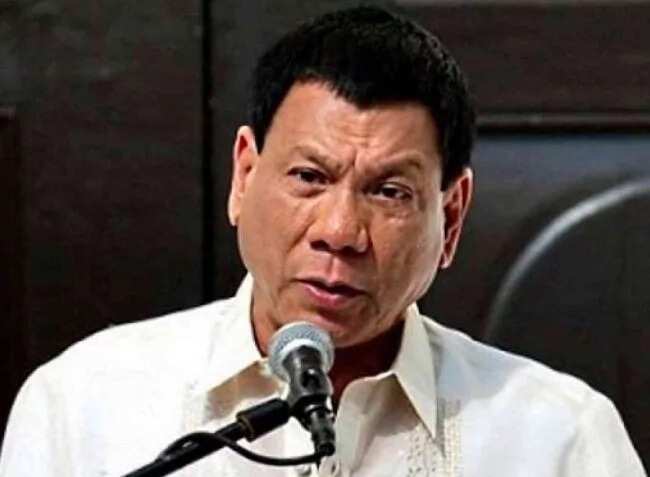 He pointed out two offices which are regarded among the most corrupt government agencies. He said, "Ang BIR, an institution known to be corrupt since time immemorial, kailangan huminto na kayo (you have to stop)."
Directed towards government workers, especially those in the customs, Duterte said they should change their lifestyles to incur less expense. He told them try to live like ordinary citizens.
During Duterte's campaign, he criticized the Aquino administration for not having successfully weeded out corrupt officials in the government.
READ ALSO: 4 reasons Duterte may be the best PH president
Aside from corruption, Duterte has always been vocal about his advocacy against illegal drugs in the Philippines, especially involving those who hold power.
He claimed that in the Philippine National Police (PNP), in the higher level of command there are around three police generals involved in illegal drugs.
Though he did not fully establish the identities of the generals, the incoming president posted a threat towards them: Resign or face public humiliation. He hoped at least that these alleged generals should retire before he officially assumes office.
Duterte will be proclaimed on June 30 at the Rizal hall in Malacañang.
RELATED: Facebook to broadcast Duterte's inauguration on June 30
Source: Kami.com.ph