- TV actor Mark Herras said he's proud to have parents who are members of the LGBT (Lesbians, gays, bisexual, transgenders) community
- He said he grew up with gay people, so he doesn't have any problem interacting with gays.
- The actor will play a role of a straight man pretending to be gay in an upcoming TV show
Mark Herras, a Kapuso star said in a press conference that his parents are gay, and that he's proud of them.
According to him, never did he feel ashamed of what his parents are, not even once in his life.
"Wala akong naging problema na makihalubilo sa gay people kasi yun din ang kinalakihan ko."
(I don't have any problem mingling with gay people because that's where I grew up with.), he said in a press conference for his upcoming weekly comedy series in a major TV station.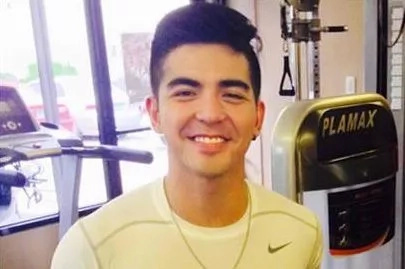 The TV show, which stars Herras revolves around the story of a straight man pretending to be gay.
The actor is living with his adoptive parents. His biological mother gave him to his uncle, and her biological father has already passed away.
His uncle, who is now his adoptive parent, is currently in a same-sex relationship with whom Herras considers his daddy.
"They are the two people who have great impact in my life. And they are gay." he proudly said.
He said that it was his uncle who took care of him ever since he was little.
The actor still lives with his uncle, and he said that he grew up not questioning is life status.
However, Herras admitted that he received indecent proposals from gay people whom he eventually rejected. He said loves them, but he just couldn't go that far.
Meanwhile, Mark said that his role in the upcoming TV show's new to the eyes of many and to his as well. He admitted that it was not that easy to dress like a woman.
However, the actor said he did not think twice in accepting the project.
Herras hopes that he would continue improving as an actor particularly for his current role.
Source: Kami.com.ph