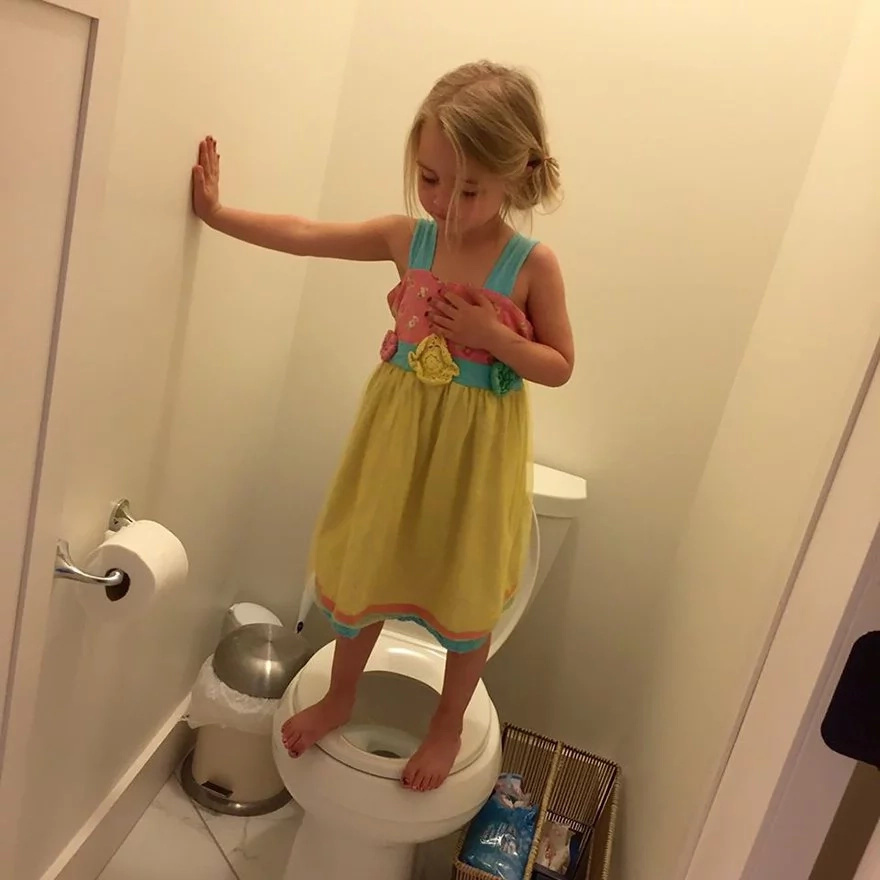 A mother in Michigan wanted to send a funny photo of her daughter to her husband, but after finding out the truth, decided to share the photo with the world.
Stacey Wehrman Feeley of Traverse City, Michigan wanted to send a cute photo of her daughter standing on a toilet seat to her husband.
However, when her daughter revealed the morbid reasons behind her actions, Stacey broke down in tears.
What Stacey caught her daughter doing was all a part of a lockdown drill taught to preschoolers after the grizzly shootings in Orlando, Florida.
As a worried mother, Stacey felt the need to vent. She posted the following on Facebook, which has since gathered over 7000 likes and 11000 shares.
She writes "The moment she told me what she was doing I broke down. She was practicing for a lockdown drill at her preschool and what you should do if you are stuck in a bathroom. At that moment all innocence of what I thought my three-year-old possessed was gone."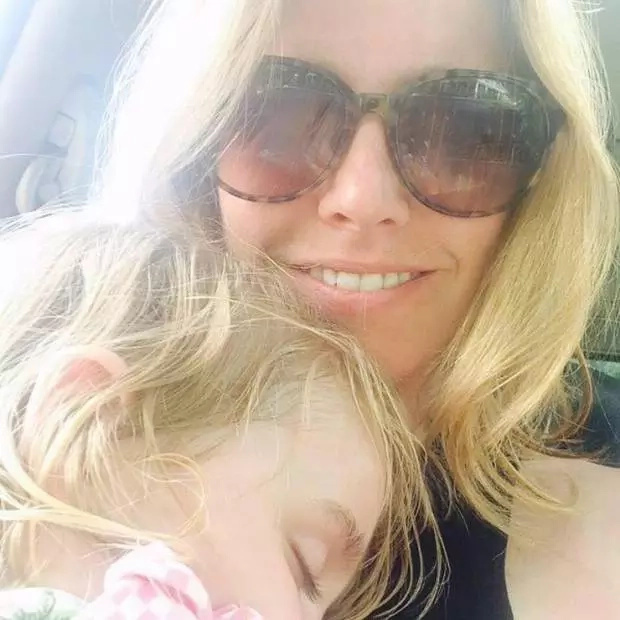 "Politicians - take a look. This is your child, your children, your grandchildren, your great grand children and future generations to come."
"They will live their lives and grow up in this world based on your decisions. They are barely 3 and they will hide in bathroom stalls standing on top of toilet seats. I do not know what will be harder for them. Trying to remain quiet for an extended amount of time or trying to keep their balance without letting a foot slip below the stall door?"
In her post, she also takes a stand against the Second Amendment. Stacey argues that although gun control might not eliminate all gun related crime, even if it benefits 1% of these cases it is worth the effort. She questions the reasons behind the lack of universal background checks, registration database and the availability of high capacity magazines to civilians.
"A document that originally allowed slavery and prevented women from voting? NRA, are you even trying?"
The worried mother ends her post by warning politicians that if immediate action is not taken they will all end up seeing their children standing ominously on toilet seats.
Source: Kami.com.ph