- Two of the three children, who ere locked in by their parents are currently confined in the hospital
- It was reported that the kids haven't had eaten anything for three days.
- The DSWD has already taken custody over the kids.
Three kids were rescued by authorities on Wednesday after having been locked by their parents at their house in Quezon City.
According to Maribel Cayco, the community outreach officer, the youngest two among the siblings aged 8 months and the other one year old, are confined at East Avenue Medical Center, while their eldest, 3 years old, is now under the custody of the Department of Social Welfare and Development (DSWD).
"Iyung dalawa, sila iyung severely malnourished, sugat-sugat na po iyung mga ulo nila, mga katawan. May scabies na po sila." (The two are the ones who are severely malnourished, their heads wounded including their bodies. They are suffereing from scabies now) Cayco explained when interviewed in DZMM.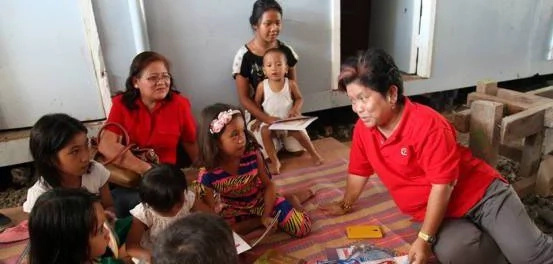 Earlier, a neighbor named John Michael Ancheta shared that it's already been three days that the kids haven't eaten since their parents left.
"Sila yung mga magulang na walang kuwenta, pagkauwi nila sasaktan pa nila. Sinasapok -- iyak lang nang iyak ang bata. Minsan po 'pag pinapakain namin, pinagbabawal nila. Masasanay daw po na nabubusog," said Ancheta in a report at TV Patrol.
(They are parents who are worthless; they even hurt the kids when they arrive home. Beaten – the kids just keep on crying. Sometimes, when we feed them, they get angry because the children might get used to being full.)
READ ALSO: WATCH: You won't believe what this man used to sexually assault 3 young girls
Although, the neighbors really wanted to help, they couldn't do it. Sometimes, they gave the children food, but they were very careful because they didn't want to be blamed if anything happens to the children.
When the authorities arrived, the children were seen very dirty, and they were crying from hunger.
Cayco said that the house stinked. The kids peed and pooped inside, since they had nowhere else to go. Also, the house was very messy with ants creeping all over, she said.
READ ALSO: WATCH: The reason this 51-year-old ends up living with 12 girls will shock you
DSWD reports revealed that this was not the first time this happened. During the first instance, the kids were returned to their parents after promising that they will never again abandon their children.
Cayco received a report from the hospital that the kids' father wanted the children back, but the authorities decided not to return them, and just let them stay in the custody of the DSWD instead.
The grandparents said they are filing a case against these children's parents. According to them, they have already offered to take care of the kids but the parents refused.
READ ALSO: 8th grade teacher turns herself in, admits a sexual relationship with 13-year-old student
Source: Kami.com.ph