- President-elect Rodrigo Duterte has 627 guests who will join his inauguraton at the Rizal Hall
- Organizers are doing away with a vin d'honneur for diplomats
- Duterte vows to be on time on his inauguration day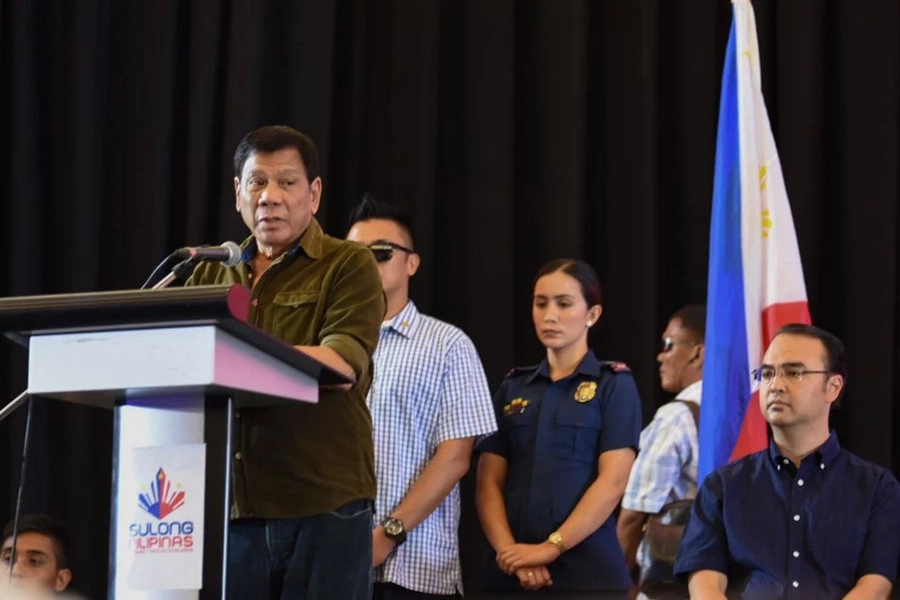 The incoming Communications Secretary Martin Andanar said in a press conference that there will be around 627 guest who will join the inauguration of President-elect Rodrigo Duterte in Rizal Hall.
Duterte's inauguration will be held at the Rizal Hall in Malacañang Palace on June 30.
Andanar noted that the list is not yet final and that the organizers are still deciding if they are going to reduce, add or keep the number as is.
READ ALSO: Duterte allows network companies to broadcast inauguration
He furthered that the guest list will most likely include Duterte's family, incoming cabinet members, close friends and diplomats.
But according to Joseph Garcia, Davao City Information Officer, the reason why there is a high number of guest list is because Duterte insist on inviting all the councillors in Davao. However, they were told not to bring their spouses.
Duterte's camp also revealed that the president-elect might use a teleprompter for his inaugural speech and that organizers are doing away with a vin d'honneur for diplomats.
Andanar said that the president is a simple man and a vin d'honneur is too flashy for him.
READ ALSO:Facebook to broadcast Duterte's inauguration on June 30
Duterte wanted to have a diplomatic reception after the inauguration and will have some chit-chat rather than have a flashy party. Andanar added that guests should not expect champagne and caviar but, expect durian instead.
The incoming communication secretary also said shared that Duterte won't be late as he is expected to be in the Palace by 10:30am. In the Constitution, the incoming president is supposed to take his oath at 12 noon on June 30.
There will be a brief and simple traditional "salubong" where the outgoing President Benigno Aquino III will welcome Duterte at the steps to Malacañang Palace and walk him inside.
RELATED: Leni Robredo will take oath at Quezon City Reception House
Source: Kami.com.ph