- A woman woke up 4AM in the morning to a surprising visitor
- She woke surprised by a 16-foot, 30-kg python inside her bedroom
- She said the snake was actually her regular visitor
A woman in Australia was woken up in the middle of the night by a terrifying home invader: a 16-foot, 30-kg python slithering its way into her room.
Fortunately for the homeowner, the gigantic python was not in the mood for attacking humans.
"He/she wasn't aggressive just very big & confronting! At no time did I feel threatened nor did I get close enough to him/her to provoke him/her," homeowner Trina Hibberd said.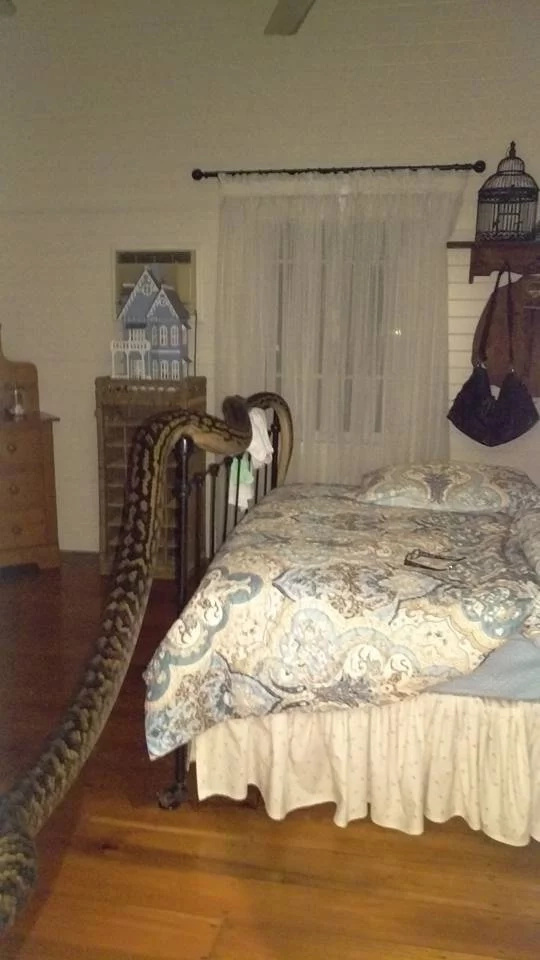 Hibberd immediately took a video of the gentle reptile which sprawled and slithered across picture frames and around a hat rack. She then uploaded the insane video on her Facebook account and it has become a viral sensation.
"OK, we've got a visitor," Hibberd says in the video footage.
"I mean, no, it's very big … It goes all the way down over the hat stand. It is massive. Oh god."
READ ALSO: WATCH: Man sees a moving trash bag; what he found changed a family's life forever
After taking the terrifying video, Hibberd called the snake catchers in order to capture the potentially dangerous animal which she calls "Monty."
As it turns out, Hibberd has been encountering Monty since 2012.
"First photo I have of him was in 2012 but I'm pretty sure he's been in the roof for a lot longer," Hibberd explained.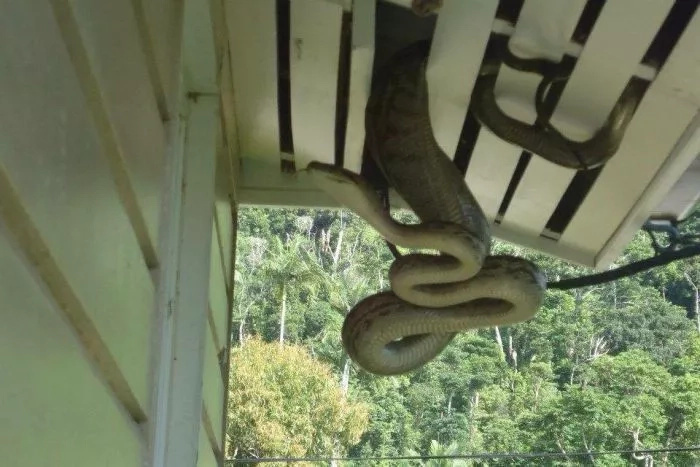 The Australian homeowner added that Monty used to visit her pool area to find something to eat and drink but will then slither up to the roof just before sunrise.
Despite the apparent gentleness of the serpent, Hibberd feels happy that the giant python has been taken out of her house.
According to snake experts, snakes like pythons are often attracted to living in yards and houses to get food and shelter. Pythons are also known for invading chicken pens and roof cavities in search for rats and possums. Pythons also have the ability to injure and kill a human being.
READ ALSO: WATCH: Doctor pulls monster booger from man's nose; you won't believe how big it is!
Source: Kami.com.ph