- Incoming President Rodrigo Duterte revealed that he is not planning to bring back the death penalty to scare criminals from committing crimes.
- Duterte explained that he wants to restore the death penalty to have revenge on criminals.
- The CBCP and the CHR continue to oppose the proposal to reinstate the death penalty.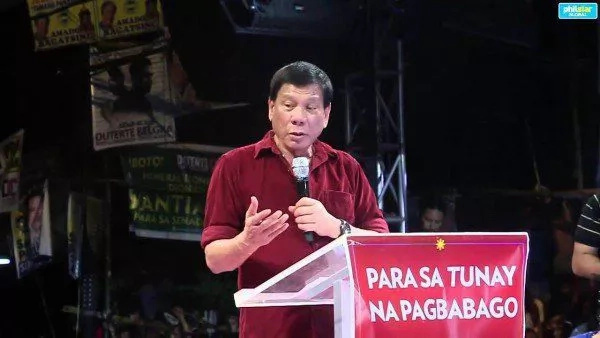 President-elect Rodrigo "Rody" Duterte admitted on Wednesday that his proposal to restore the death penalty in the country is primarily retributive and not for crime prevention.
"Hindi iyan to deter (It is not a crime deterrent). Whether you like to commit a crime or not, that's not my business. Iyong death penalty to me is the retribution. Magbayad ka sa ginawa mo sa buhay na ito (You should pay for what you did in this life)," the incoming president said.
READ ALSO: Duterte: No to AFP modernization
Duterte added that he does not believe the theory that the death penalty scares criminals from committing crime.
"The death penalty might be a deterrence to prevent or matakot siya to commit a crime but that is one school of thought. The other school of thought is iyang death penalty hindi iyan pantakot," Duterte explained.
The Catholic Bishops' Conference of the Philippines (CBCP) and the Commission on Human Rights (CHR) have vowed to oppose the reinstatement of the death penalty.
RELATED: Pope speaks out on death penalty
"Siyempre po naman tututulan po namin iyan, lalo na ng CBCP. Hindi maaaring maupo lamang ang Simbahan diyan. Tatayuan iyan," Archbishop-emeritus Oscar Cruz said.
(Of course we will oppose that, especially the CBCP. The Church cannot just sit around and do nothing. It will stand up.)
"Wala pong binigyan ng buhay ang estado na kahit sino kaya hindi po siya puwedeng kumuha ng buhay ng kahit sino. Iyan po ay malinaw," Cruz added.
(The state did not give anyone life and that is why it cannot take anyone's life away. That is clear.)
The CHR has also strongly opposed the reimposition of the death penalty, saying that the international community is moving away from the capital punishment because studies have shown that it is not an effective crime deterrent.
READ ALSO: 5 Biggest reasons to oppose the death penalty
"Ang trend po ay para sa abolishing ng death penalty. Kada taon dumadami ang mga estado na nag-a-abolish nito," Gascon said.
(The trend is in favor of abolishing the death penalty. Every year, more states are abolishing it.)
Gascon added that the main goal of the criminal justice system should be to rehabilitate and teach the criminals how to become better people and citizens of the country. According to Gascon, the death penalty does not provide a second chance for the convicts.
READ ALSO: Cebu 'drug lord' surrenders, fears for family's safety
Source: Kami.com.ph