- Big network companies asked for President-elect Rodrigo 'Digong' Duterte's permission to broadcast his June 30 inauguration.
- Incoming Communications secretary Andanar said that journalists will be given stations around Malacañang
- Duterte will hold his inauguration in Rizal Hall in Malacañang
Incoming President Rodrigo Duterte allowed television networks to access and broadcast his inauguration on June 30 live, said incoming presidential communications secretary Martin Andanar on Wednesday.
"After serious consideration, the organizing committee of the Inauguration 2016 has decided to approve the request of the national broadcasting companies to have a strategic space on Malacañang grounds," Andanar said.
The communications secretary said that members of the media can conduct their stand-uppers around the Gate 6 area inside the Rizal Hall.
READ ALSO: Only PTV 4 and RTVM can enter Duterte's inauguration
As of Wednesday, June 22, Andanar said that the inaugural speech of Duterte is being finalized already.
"The President has full editorial control of his speech," Andanar said, adding in a jest that there will be no expletives.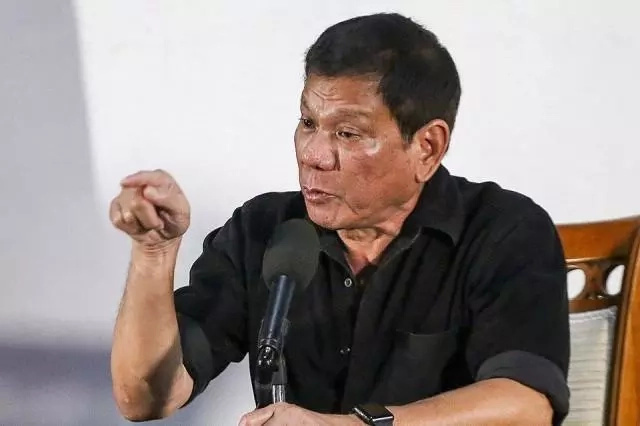 He also mentioned that the iron-fisted lawyer might use a teleprompter during the inauguration as he is used to having unscripted speeches.
 "He liked it. He liked the teleprompter," Andanar said.
He added that they have earlier talked to Facebook about the broadcast, and they have agreed to help Andanar's team, "We talked about how Facebook can help us technically in streaming the entire inauguration. We also talked about how important this is for the millions of followers of the president-elect."
"This is going to be the first formal presidential inauguration that will be streamed by Facebook," he added.
RELATED: Facebook to broadcast Duterte's inauguration on June 30
The incoming President Rodrigo Duterte earlier expressed his desire to take his formal oath of office in Malacañang with the goal to lessen usual and extraordinary expenses that will be incurred for the ceremony.
"There will be no champagne popping, no caviar, no blue cheese," Andanar added.
Source: Kami.com.ph