- Cebu drug lord surrenders in Bohol
- Alvaro is considered to be one of the top drug personalities in Central Visayas
- Alvaro is now in custody of the NBI Manila 
Alvaro Direcho Alvaro aka Barok, an alleged drug personality who hails from Cebu, has surrendered himself to the National Bureau of Investigation (NBI) in Bohol yesterday.
According to authorities, Barok feared for his and his family's lives after reports stating that Cebu's suspected drug kingpin has been killed in a shootout with officials. Barok is considered a top drug personality in Central Visayas.
Barok was accompanied by his wife and mother on Tuesday during his surrender at Bohol's NBI agents. The surrender happened in an undisclosed area in Bohol.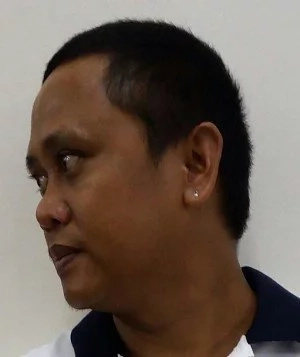 READ: Drug lords, VIP inmates deny Duterte kill plot
Atty. Reynan Augustus Oliva, head of NBI-Bohol field office, said that "the possibility of being arrested or executed obviously sent him (Alvaro) a chilling effect," said Oliva.
"His world is getting smaller and he fears for his life everyday," Oliva added.
Barok is now in the custody of NBI in Manila. He was brought to NBI Central Visayas office in Cebu late Tuesday afternoon and was flown to Manila afterwards. He is scheduled to be presented by NBI director Virgilio Mendez for a news conference today.
Barok's surrender came just five days after the shootout that took place between Jeffrey "Jaguar" Diaz and policemen in Las Piñas City. It is said that he was able to escape such shootout. Jaguar, on the other hand, is considered to be the top drug lord in the whole of Central Visayas. Diaz' driver, Paul Vincent Igloria, was also killed in the said encounter.
READ: Cebu drug lord shot dead
Police officials in Cebu said that Barok is considered to be the right hand of Jaguar. According to Clifford Gairanod, Cebu Police Provincial director, Barok is one of the top 4 drug personalities in the province. Barok is also believed to be linked to the murder of former Poro Police Station chief, Senior Inspector Jonas Tahanlangit in April this year and policemen in Danao City in 2011.
Furthermore, his surrender could help authorities in gathering more information and tracking illegal drug operations around the country.
"A lot more information is going to come out about the operations. He will spill the beans on who are behind the illegal drug operations and who are the other drug lords and protectors," said Oliva.
READ: WATCH: Farmer, suspected drug dealer shot dead
Source: Kami.com.ph