- Ex-wife tries to kill ex-husband with carving knife in the middle of their sex
- Woman says she fears that her ex-husband would bring daughter to Palestine
- Husband says ex-wife asked him to visit her and talk about their daughter on the day of the attack
A 31-year-old woman tried to pull out his husband's intestine using a carving knife before proceeding to 'kill' him with a pepper grinder.
Dalya Saeed, a wife and mother, is currently on trial for allegedly stabbing Bilal Mohammed, 34 years old, and cutting open his stomach with a goal to pull out his intestines.
Saeed, meanwhile, denies the attempted murder case thrown at her. According to her, she was just defending herself from the abuses of his ex-husband after she was raped and attacked by her former husband.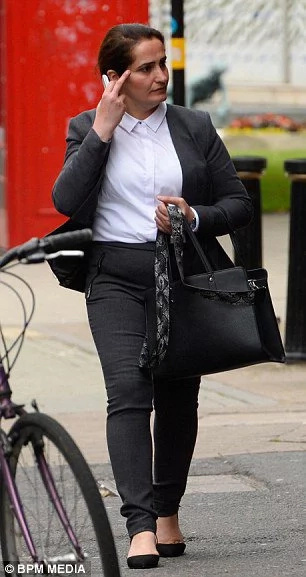 READ: Orlando shooting: US details shooter's calls to 911
However, Mohammed insisted that Saeed had agreed to have sex with him before she stabbed him with the carving knife.
Mohammed has arrived in Britain through a student visa, according to Birmingham Crown Court. It is said that he met Saeed while working at a restaurant located in the West Midlands. Eventually, they got married and bore one daughter.
The couple split in 2013 and Mohammed remarried after. His remarriage allegedly caused Saeed to fear that his ex-husband would bring their daughter to Pakistan.
READ: Philippines' most horrifying LGBT hate crimes
According to the court, the ex-couple met again in October 2015 after Saeed told Mohammed to visit her in her house in Moseley, Birmingham, so they can discuss their daughter. They allegedly had sex immediately after Mohammed, who is a taxi driver, arrived. Thus, they had consensual sex even before they were able to talk about their daughter.
"She started to kiss my lips, my neck and my chest and then all of a sudden, within a blink of an eye, she stabbed me twice in the belly. I do not know whether the knife was under the bed or in her robe. I said to her, 'What have you done?' She then stood up and stabbed me again. I grabbed the knife from her. When I grabbed the knife my intestines were out. She was trying to hold on to my intestines and pull them. She pulled part of them off. I threw the knife behind a sofa and held the rest of them in my belly," Mohammed narrates.
It took a while before he was able to escape and seek help as Saeed allegedly closed the door and hit him with a pepper grinder.
READ: The dark side of love: 10 craziest crimes of passion in Philippine history
Source: Kami.com.ph