- A man filled his 'suicide belt' with salt and biscuits and pretended to blow up the City 2 mall
- This prompted a high level of security and an emergency meeting between the key government ministers
- The suspect was found out to have psychiatric problems
A man, identified as J.B., sparked a major anti-terror operation in Brussels after showing up in a shopping mall with what he claimed was a suicide belt on Tuesday, June 21.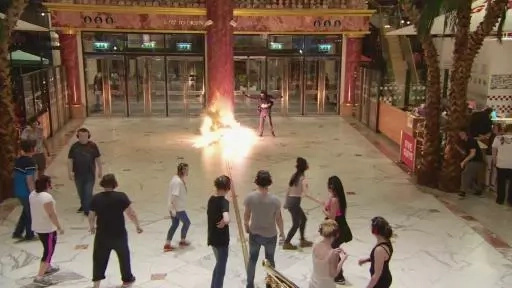 J.B. asserted that he had been abducted in a car, dropped off at the downtown City 2 complex, and was set to blow up the area with his suicide belt. This triggered a major security alert that even brought about key government ministers calling for an emergency meeting.
Imagine their surprise and relief when the man admitted to have made the entire story up. Upon police inspection, the man was found out to be suffering psychiatric problems and that his suicide belt was filled with salt and biscuits. Rym Kechiche, the prosecutor's spokesman, assured that, "Any threat of an explosion has been initially ruled out."
READ ALSO: Dureza visits Amsterdam's red light district
Apparently, it was not J.B.'s first incident with the authorities. Kechiche shared that he was known for various incidents, some even linked to psychiatric problems.
J.B. confessed that the license plate number he had given the police about the car who had abducted him was false – claiming that he only spotted it parked on the street. The owner of the vehicle was called for questioning but was released easily as well.
Prime Minister Charles Michel released a statement after their meeting, "The situation for now is under control. We remain vigilant."
READ ALSO: 5 Terror groups Duterte should stop ASAP
It was mentioned in Belgian media lately that there could be possible attacks on the City 2 mall which probably triggered a high level of alarm.
Belgium has been on the edge since the Paris incident on November last year, wherein the massacre was recorded to have 130 deaths. A few months later, it has suffered a similar fate when suicide attacks in Brussels underground and airport killed 32 people and left more than a hundred injured.
Police raids and arrests had been frequent last week as they suspected their leads to have links to terror attacks. The authorities managed to charge 3 men with terror-related crimes.
READ ALSO: Duterte asks for more time to end Abu Sayyaf
Source: Kami.com.ph