- Debates have sprung when incoming President Rodrigo Duterte expressed his intent to bury former dictator and President Ferdinand Marcos at the Libingan Ng Mga Bayani
- Defeated vice presidential candidate and Senator Ferdinand "Bongbong" Marcos Jr. thanked Duterte and said that his father's burial at The Libingan would serve as a closure for his family and the nation
- Joma Maria Sison, founder of the Communist Party of the Philippines, urged the family of Marcos to just bury the late president in Ilocos Norte
Joma Maria Sison, former professor of President-elect Rodrigo Duterte and founder of the Communist Party of the Philippines (CPP), advised the Marcos family to keep their word that they will bury the body of late President Ferdinand Marcos in Ilocos Norte.
Sison said the Marcoses should not persist on burying the remains of their beloved at the Libingan, and act on its previous agreement with former President Fidel V. Ramos who permitted the return of Marcos' body from Hawaii with the condition that they will bury it in Ilocos Norte, his home province.
"Ang mga Marcos dapat tuparin nila ang pangako nila na ang labi ni Marcos ay ililibing nila sa Ilocos Norte. Sa palagay ko nakalibing na iyon, wax na lang ang nakalitaw," Sison, who is currently under exile, said at a video call session.
(The Marcoses should keep its promise to bury [Ferdinand] Marcos in Ilocos Norte instead. I think [the body] was already buried, only the wax was still exposed.)
READ ALSO: Bongbong Marcos talks to Duterte on burial
Sison does not totally oppose Marcos' burial at the Libingan.
"At their own risk, pwede na nilang ilagay sa libingan ng maraming traydor. Hindi naman mga bayani ang lahat ng nandoon eh," he said.
(At their own risk, it's okay for them to bury traitors in The Libingan, anyway the bodies buried there weren't all heroes.)
Sison expressed that it is just appropriate for Marcos to be there together with the past presidents who were also considered as traitors of the Filipinos.
READ ALSO: BBM: Father's burial at Libingan brings closure to his family and nation
"Si Marcos, kahit pekeng sundalo siya sa matagal na panahon, ay totoong sundalo siya noong panahon ng Bataan. So puwede siyang ilibing diyan," he said.
(Marcos, even if he's a fake soldier, he was a true soldier during the time of Bataan, so he can be buried there.)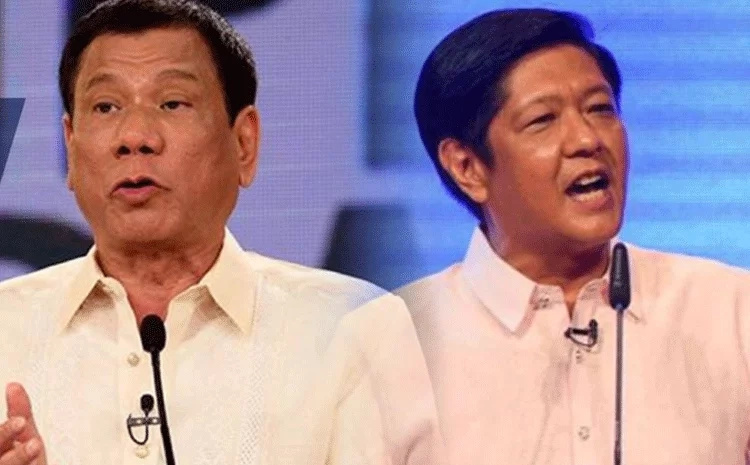 In his previous declarations, president-elect Duterte said that he's willing to bury the body of the deposed dictator by virtue of him serving the country as a soldier. He also said that it will signify healing for the nation.
Source: Kami.com.ph