- Manuel "Mar" Roxas III and the Liberal Party was not able to file their Statement of Contributions and Expenditures (SOCE) on the given deadline and asked the Commission on Elections (COMELEC) for an extension
- The COMELEC approved the motion of extension
- Roxas finally submitted his SOCE today, June 22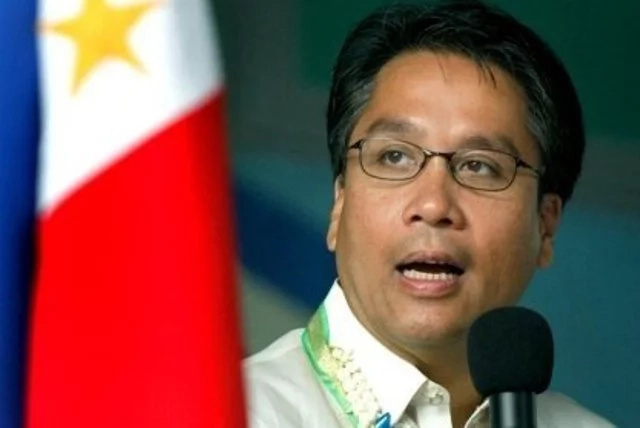 Defeated presidential candidate and administration standard bearer Manuel "Mar" Roxas III and the Liberal Party (LP) finally submitted his statement of contributions and expenditures (SOCE) on Wednesday noon, the last day of the extension granted by the Commission on Elections (COMELEC).
Atty. Romulo Macalintal, legal counsel of the LP, and Akbayan Representative Barry Gutierrez filed the campaign report on behalf of Roxas at the COMELEC office in Manila.
His expenditure report showed that Mar expended Php. 487 million pesos during the campaign and received Php. 469 million pesos as contributions.
RELATED: Comelec approves LP and Roxas' request of SOCE extension
Roxas was the last to file the SOCE among the other presidentiables.
Earlier, Atty. Manuelito Luna of 1-Abilidad Party List and retired soldier of the People's Reform Party Justino Padeiernos filed a petition before the Supreme Court (SC) asking for the nullification of the decision of the Commission on Election (COMELEC) that granted the request of the Liberal Party (LP) to extend deadline for the submission of their Statement of Contributions and Expenditures (SOCE).
Their 20-page petition for certiorari alleged that the COMELEC has gravely abused its discretion when it decided to allow the requested extension.
RECOMMENDED: Lawyer, soldier to SC: Nullify Comelec's SOCE extension
According to the petitioners, it is provided under Section 14 of the Republic Act 7166 that every candidate and treasurer of a political party shall file their SOCE within thirty (30) days after the election.
 "It [Comelec] is constitutionally and statutorily mandated to enforce and administer all election laws and regulations relative to the conduct of an election, plebiscite, initiative, referendum and recall," the petition stated.
READ ALSO: Roxas shifts career path to travel blogging
Source: Kami.com.ph