- Sixteen "high profile" NBP inmates have denied the plot to kill Duterte and Dela Rosa
- The inmates said that they are being accused of the assassination plot in order to silence them about their knowledge of the government officials' corrupt practices
- They also denied being VIP inmates of the NBP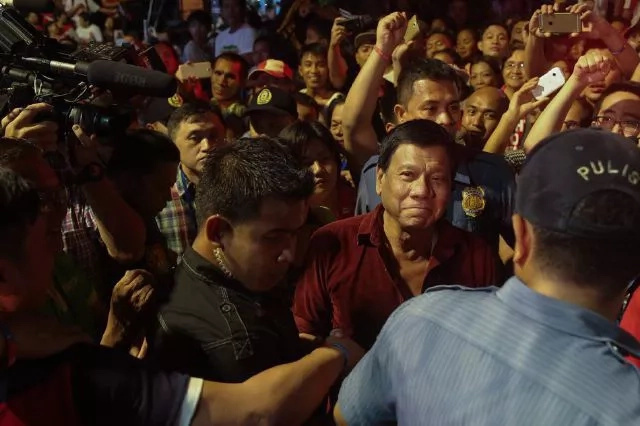 The plot to assassinate President-elect Rodrigo "Rody" Duterte and incoming Philippine National Police (PNP) Chief Superintendent Ronald "Bato" de la Rosa was denied on Wednesday, June 22 by 16 of the so-called VIP inmates of the New Bilibid Prison (NBP) in Muntinlupa City, with some of those inmates convicted drug lords.
"We are not involved in this plot, if it [is] really true. We are afraid that this might be a way of 'public conditioning' so that we will be eventually silenced and the corruption that happened here inside NBP in the previous administration [will] be concealed," the NBP inmates stated in a letter sent through their lawyer Ferdinand Topacio to Justice Secretary Emmanuel Caparas.
READ ALSO: Sotto wants prison island for drug lords
Dela Rosa said in an earlier interview that drug lords are offering millions of pesos to whoever will successfully assassinate him and Duterte due to their aggressive stance against all kinds of crime, especially illegal drug trade.
The 16 NBP VIP inmates are Clarence Dongail, Edgar Sayo Cinco, Engelberto Durano, Eustaquio Cenita, German Agojo, Gilberto Salguero, Herbert Colangco, Jaime Patcho, Jerry Pepino, Joel Capones, Jojo Baligad, Mario Tan, Noel Martinez, Rico Caja, Rodel Castellano and Tomas Donina.
Six of them – Agojo, Baligad, Capones, Colangco, Durano and Martinez – were among the 19 NBP inmates moved in 2014 to the National Bureau of Investigation (NBI) compound due to the discovery of contraband such as drugs, money, phones and luxury items including well-furnished living quarters and a Jacuzzi inside the prison.
READ ALSO: President Duterte laughs at P50M bounty on his head, incoming PNP Chief Dela Rosa says
When they were returned to the NBP in 2015, they were taken to a tightly-secured and highly-guarded structure called Building 14.
According to the inmates' attorney, the rumor on their plot to kill the incoming president and PNP chief is just a part of a conspiracy to silence them about their knowledge of corruption committed by the previous administration.
The 16 inmates also complained about being labelled as VIP or high profile inmates, saying that it has no basis in truth.
RELATED: Druglords to raise P1B to kill Duterte and others
Source: Kami.com.ph