- President-elect Duterte  asked United States ambassador Goldberg if US will come to Philippines' aid when necessary
- US and the Philippines are signatories to the Mutual Defense Treaty
- Duterte will wait for the international court's ruling, despite China's previous implication that it will not recognize the decision of the tribunal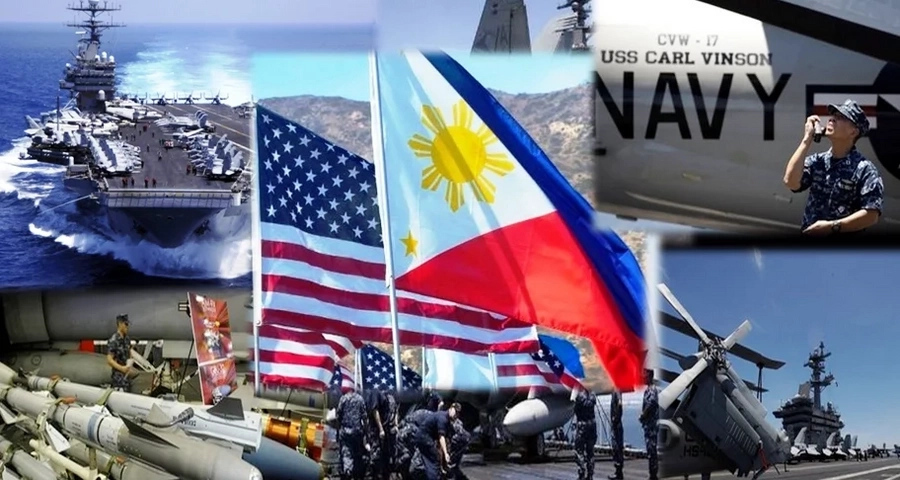 President-elect Rodrigo Duterte in a business forum on Tuesday, June 21 has raised a concern to the United States: Will the US defend the Philippines' claim over the West Philippine Sea once an the international court decides favorably on the country's case against China?
The incoming president asked US Ambassador Phillip Goldberg if the US will be willing to help the Philippines exercise its rights over the matter.
According to reports, Duterte said, "Because I told Goldberg, 'Are you with us or are you not with us? Because if I may decide based on the [international court's] judgment, I will now start to claim there."
READ ALSO: Indonesia promises to do more "decisive actions" in protecting its waters
In 1952, a Mutual Defense Treaty was signed by the Philippines and US government. The treaty proclaims the signatories' "common determination to defend themselves against external armed attack."
China has previously implied that it would not recognize any decision from the international tribunal, but the question still remains: If China retaliates, would the US be there to protect the Philippines?
Moreover, Duterte has also questioned how a decision to come to each other's' aid would be made between the Philippines and US, especially because of the debatable standard of an "external armed attack."
Duterte then gave an example, "the law of the sea of nations [United Nations Convention on the Law of the Sea] gives us the exclusive right over 200 [nautical miles]. If I go there using that privilege of mine, would that be an attack against China or an offense against China?" he said.
READ ALSO: Justice Carpio confident on PH case vs China
In Duterte's previous statements, he said he's open to pursuing bilateral talks with China if the arbitration case doesn't bear any fruit.
China approves of the bilateral talk. However, two key players in the dispute, Japan and US prefer multilateral talks.
Duterte said that he will "wait for the arbitral judgment" then he will decide.
The decision of the tribunal is yet to be released.
RELATED: China, upset with Russia's silence on territorial disputes
Source: Kami.com.ph