- The shooter made the calls to 911 during the shooting event
- Mateen pledged allegiance to the Islamic militant groups
- He did the calls in a chilling, calm manner
Omar Mateen, the gunman who murdered 49 people inside a gay nightclub in Florida, made four phone calls to 911 during the unfolding of the event.
The Federal Bureau of Investigation has released partial information on Mateen's calls to 911. According to authorities, the shooter made calls to the emergency hotline while in the middle of the siege. It is said that he paused to make the calls and post Internet messages.
In a transcript released by the authorities, Mateen threatened to strap hostages with explosive vests. He also revealed that he had a car rigged with bombs.
"You people are gonna get it, and I'm gonna ignite it if they try to do anything stupid," Mateen said in one of his 911 calls.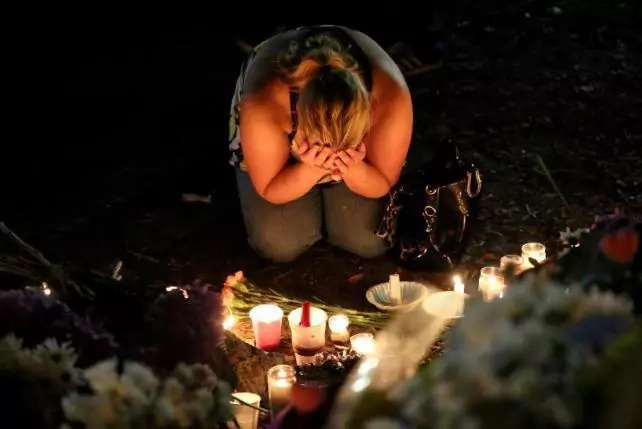 READ: Pope Francis condemns gay club massacre
However, FBI revealed that their investigations did not reveal any explosive or improvised vests. His car was not rigged with bombs as well.
The negotiator also said that Mateen asked him to tell America to stop dropping bombs in Syria and Iraq.
According to Rappler, the transcript reveals that Mateen pledged his loyalty to the Islamic State (IS) during his first 911 call. "I pledge allegiance to Abu Bakr al-Baghdadi (head of IS), may God protect him, on behalf of the Islamic State."
READ: Orlando gunman struggled with his sexuality
However, the FBI believes that Mateen did not receive any form of support from Islamist militant networks.
The transcript first released by the FBI and U.S. State Department did not contain any information with regard to the shooter's references to the leader of Islamic State. Their argument was they do not want to provide a platform for propaganda.
However, later on, they decided to reverse their decision and revealed a more detailed transcript.
"While the killer made these murderous statements, he did so in a chilling, calm and deliberate manner," FBI Assistant Special Agent in Charge Ron Hopper said during a news conference.
Source: Kami.com.ph