Duterte asks for more time to end Abu Sayyaf
- Duterte said he needs time to end terrorism in Mindanao.
- The incoming president shared his dream of a unified and peaceful country.
- Meanwhile, 3 Abu Sayyaf members were killed in an encounter with the military.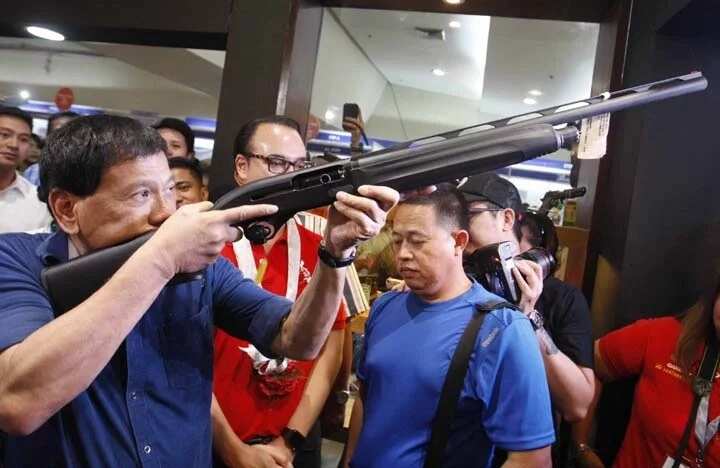 President-elect Rodrigo Duterte said that there is much to be done to address the terrorism problem in Mindanao and asked for more time to realize his dream of a peaceful Philippines.
Speaking before business executives during a consultative workshop in Davao City on Tuesday, the tough-talking incoming president acknowledged that he can't just immediately end the decades old problem of terrorism in Mindanao.
"This Abu Sayyaf (issue), just give me the luxury of time. I cannot do it just immediately. There are things which I need, which we don't have now," Duterte said in his speech.
Duterte said that he needs to first have peace talks with the Moros and have an assurance from them that they are not harboring terrorists, before he can confront the Abu Sayyaf terrorists.
"I have to have a firm commitment from our Moro brothers about the continuity of the (peace) talks. As soon as I get that guarantee na talagang peaceful, that you are not protecting terrorists, when I have it in my hands, I will be ready to confront the Abu Sayyaf," he said.
The incoming president shared his dream of having a unified and peaceful country.
"My dream really is one day, all Filipinos would just say Filipinos and we do not at all mention if he's left or right, he's a Moro rebel or a Moro terrorist, and he can live in peace," Duterte said.
"I have six years to do it. I do not know how many concessions God can (give), but he made me a President, so I hope He helps me," he addded.
READ ALSO: Duterte team steps in to save ASG hostages
Meanwhile, the military reported that sixteen army soldiers were wounded in a firefight with the Abu Sayyaf terrorists in Sulu.
Western Mindanao Command spokesperson Major Filemon Tan said in a report in Inquirer that three terrorists were killed and at least ten were wounded in the encounter in Sitio Bud Duwa Bayho, Baranggay Pansul in Patikul town.
Soldiers from the 32 Infantry Battalion encountered about 200 members of the Abu Sayyaf Group, and engaged them in an hour of firefight. Pursuit operations continue as of posting time.
At the start of this month, the Abu Sayyaf was re-designated as a terrorist organization by the United States and was dubbed as the most violent terrorist group operating in the Philippines.
Established in the 1990s, the Abu Sayyaf Group is notorious for abducting local and foreign victims, demanding ransom for their freedom. Victims are often murdered, some are even beheaded, if ransom is not paid.
Source: KAMI.com.gh