Bangladesh Bank Heist Update: Kim Wong Returns Another 38 Million Pesos
HIGHLIGHT: Bangladesh Bank Anti-Money Laundering Council, Bangko Sentral ng Pilipinas and Anti Money Laundering Council officials, witnessed the turn over of stolen funds amounting to P38 million pesos yesterday, April 4. The legal counsels of Chinese national Kam Sin Wong, tagged in one of the worst cyber heists in the world, brought the huge amount of money in bundles.
After stating the he received $21million or P1 billion of the total $81 million or P3 billion stolen funds from Bangladesh Bank, casino junket operator popularly known as Kim Wong, returned another P38.2 million or about $800 thousand to the AMLC for safekeeping in the vaults of Bangko Sentral ng Pilipinas (BSP).
In a report by GMA News Online, Wong's party has handed over the money between 11 a.m. to 1 p.m.
Witnesses include BSP officer-in-charge Vicente S. Aquino, Bangladesh Embassy Manila Deputy Chief of Mission Shahnaz Gazi, Insurance Commissioner Emmanuel Dooc, AMLC Executive Director Julia Bacay-Abad, Bangladesh Bank officials, and Wong's legal counsels Atty. Victor Fernandez and Atty. Inocencio Ferrer Jr.
Last week, Wong returned around 200 million pesos or $4.63 million after facing the Senate Blue Ribbon Committee hearings.
In the hearing, he said two high rollers from Beijing and Macau converted the $81 million to dollar accounts in Manila's Rizal Commercial Banking Corp (RCBC).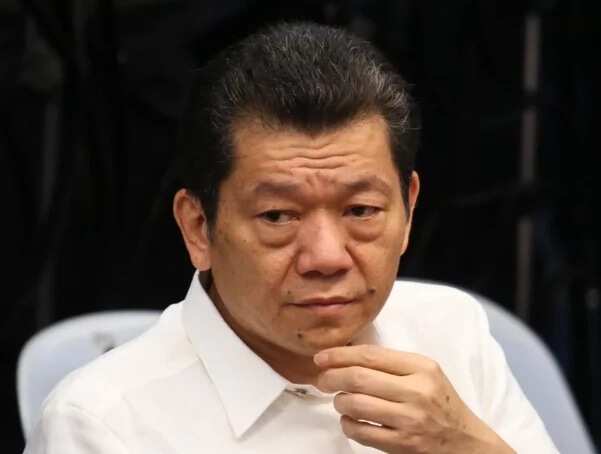 In Bangladesh, central bank governor Atiur Rahman resigned from his post early March "to set an example in a country where there is little precedence of accountability and to uphold the image of the institution," UK Reuters reported.
RELATED 
Wong Returns $4.63M of the Stolen Funds
Senator Says $81M Recoverable
2 Chinese Named In Money Laundering
Photo Credits
GMA News Online
Source: KAMI.com.gh