- Suspected drug dealer in Zamboanga City was shot dead in front of his grandson
- The victim was identified as Efren Macalintal, a 75-year-old corn farmer
- There's already a rise in reports of vigilant acts targeting suspected drug peddlers
A 75-year-old corn farmer from Barangay Baliwasan, Zamboanga City was shot dead after being suspected as a drug pusher.
This happened five days after an alleged drug pusher and her brother-in-law were also killed by gunmen in front of her three children in Nueva Ecija.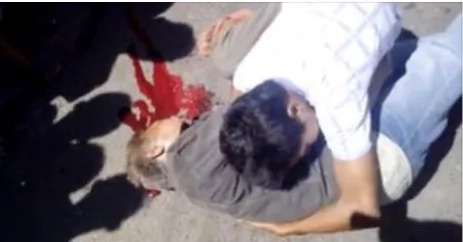 The victim was identified as Efren Macalintal. He was with his grandson when two armed men shot him dead. Macalintal died with two gunshot wounds.
READ ALSO: Mangudadatu joins Duterte in war against drugs
According to reports, Macalintal and his grandson were on their way to Zamboanga Public Market on Sunday at around 11 AM at Purok 2 in Baliwasan when the shooting happened. The two were about to buy corn seedlings when two unidentified gunmen shot Macalintal twice. Dayrl, his grandson then ran for cover.
The suspects immediately dashed away from the scene on a motorcycle. They were said to be shouting "Bawal ang bentahan ng droga dito sa Zamboanga," while fleeing.
("Selling drugs is prohibited here in Zamboanga.")
The farmer was rushed to the hospital where he was declared dead.
READ ALSO: CHR, church condemn vigilante killing
Chief Inspector Rissa Aricayos led a team from Scene of the Crime Operatives (SOCO), and they were able to recover empty shells from caliber 45 revolvers.
Daryl Macalintal who saw the incident with his own eyes was deeply saddened of what happened to his grandfather, "Hindi nagbebenta ng droga ang Tatay Efren ko, nagsasaka lang kami ng mais, ba't nyo pinatay ang lolo ko?" he said.
(My grandfather is not selling drugs, he's only a farmer, why did you kill him?)
READ ALSO: New PNP head against vigilantism
A video of the scene was recorded by bystanders after the incident.
In the previous days, there's an increase of vigilant cases that have targeted suspected criminals. The Catholic Bishops' Conference of the Philippines (CBCP) has then condemned the rise of vigilantism, and has hinted that it's against the teachings of the Catholic church.
RELATED: CBCP condemns rising cases of vigilant acts
Source: Kami.com.ph