Teenager tries to assassinate Trump in Nevada rally
-  Michael Sanford, a 19-year-old, attempted to kill Donald Trump
- The attempt was unsuccessful due to police officers' rapid response
- Sanford is facing charges of act of violence on restricted grounds
While the presumptive republican nominee was having his speech at a campaign rally last June 18 at the Mystere Theatre in the Treasure Island Casino, a 19-year old man suddenly grabbed the gun from a police officer and tried to shoot Trump. The man's attempt was unsuccessful because police officers was able to take him down.
A complaint was filed in the US District Court, Nevada and record showed that the alleged killer's name is Michael Sanford, 19.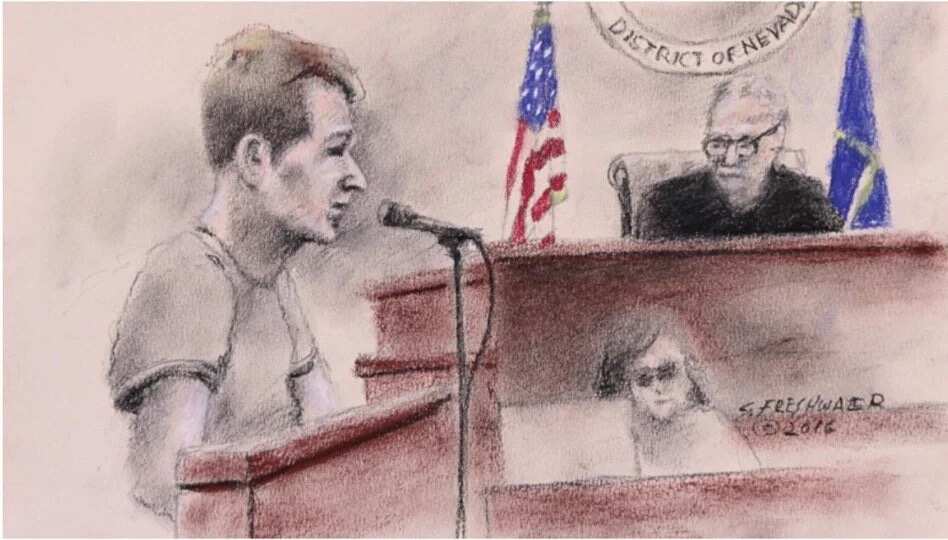 In an interview by the Secret Service, the man did not deny the allegations in the complaint and in fact, he admitted that he drove all the way from California to Nevada just "to kill Trump". He calmly shared that he even went to a shooting range the day before the incident to practice his firing because he never fired a gun before.
He seems to be determined with his plan on killing Trump. He even shared that he already purchased a ticket to Phoenix where Trump will hold another campaign rally, in case his attempt in Nevada fails. Indeed, it did.
From his statements on record, he acknowledged the possibility of him shooting only one to two gun shots as he tries to kill the presidential candidate and that he is most likely to be shot or killed right then and there by the police.
READ ALSO: Meryl Streep cosplays as Donald Trump in musical performance
He is quite determined to pursue his plans.
"If I were on the streets tomorrow, I would certainly try it again." he said to the police.
He also added that his original plan was to kill Trump only after a year of training but he suddenly felt ready and confident to act on the occasion.
As to his nationality, the police cannot determine it yet. Investigations revealed that he had been living in the United Stated for 18 months.
Sanford is facing charges of act of violence on restricted grounds.
RELATED: Obama endorses Clinton after historic win
Source: KAMI.com.gh