Only PTV 4 and RTVM can enter Duterte's inauguration
- Only state-run media entities will be allowed to enter the Rizal hall in Malacanang to cover the incoming president's inauguration
- Incoming Presidential Communications Operations Office (PCOO) head Martin Andanar said that other journalists will be placed in a different area outside the palace
- Only 500 guests will be invited to the ceremony, who would include Duterte's cabinet, foreign diplomats, and other lawmakers.
President-elect Rodrigo Duterte will officially be proclaimed as the President of the Republic of the Philippines on June 20 in Rizal Hall in Malacañang, and only state-run media entities will be allowed to cover the inauguration.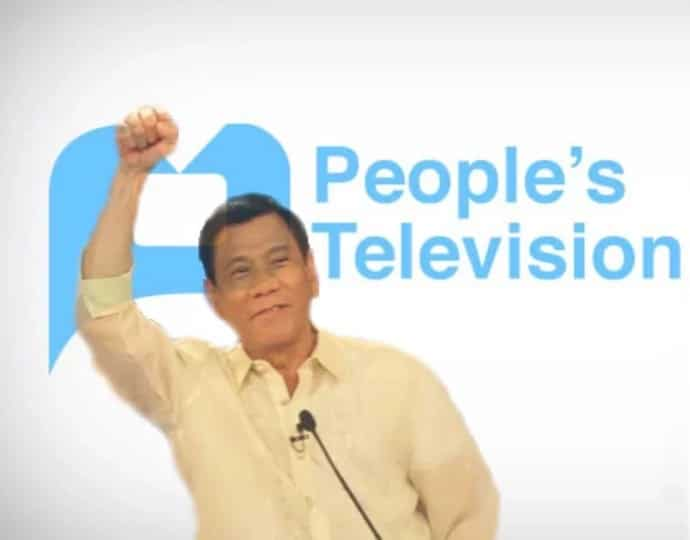 Incoming Presidential Communications Operations Office (PCOO) head Martin Andanar said that only People's Television 4 (PTV 4) and Radio Television Malacanang (RTVM) would allowed inside the hall.
The Rizal Hall could only accommodate 500 guests which already include foreign diplomats and lawmakers according to Andanar.
The PCOO head explained however, that journalists who wish to cover the inauguration of the incoming president would still be given a work station instead outside the Rizal Hall. This will be probably be at the New Executive Building.
READ ALSO: NPC: Using state-run media stamps on freedom of the press
Live videos will be provided by the PTV 4 and RTVM.
In his earlier interviews, President-elect Duterte said that he will break away from the typical presidential inauguration at the Quirino Grandstand, and would instead opt for a more intimate event.
Duterte said before that he "will not take my oath of office in Luneta because I will just create a monstrous traffic congestion. As I have said, I hate putting pressure on the people that day and inconvenience to everybody."
RECOMMENDED: Call to boycott Duterte not from PH media – NUJP
Duterte had also said before that media coverage on him would be exclusive to state-run media entities to avoid misinterpretations of his statements.
Different media groups raised a protest to boycott the incoming President after his statement on the issue of media killings, to which Duterte responded: "Wag ninyo akong takutin. Boycott, boycott, leche kayo. ("Do not threaten me. Boycott, boycott, damn you.) As matter of fact, I'm challenging you guys, kill journalism, stop journalism in this country. If you are worth your salt, you should accept the challenge."
RELATED: Duterte boycotts media; TV coverage not allowed at DU31 thanksgiving party
Source: KAMI.com.gh