Bomb Blast In Cotabato Injures 3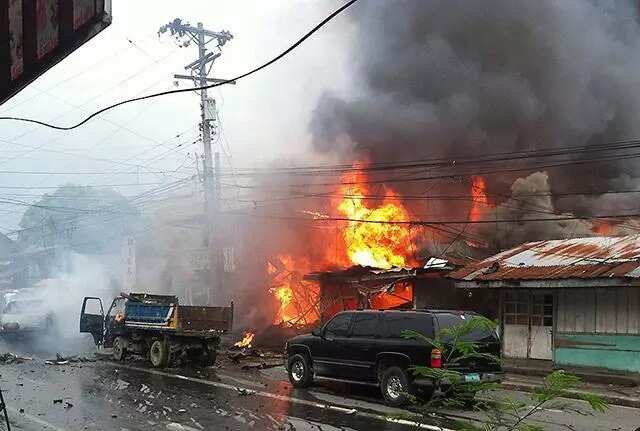 An improvised explosive device exploded in the campus of a state college in Cotabato City last Monday night, injuring three.
The Cotabato City police office identified the victims as Neil Borja, Dondon Bangis, and Tyrone Jore, who sustained shrapnel wounds in different parts of their bodies. The three victims were members in a musical band for hire and were preparing to leave Cotabato City State Polytechnic College when an improvised explosive device near a graduation party was went off.
Responding police and Army bomb disposal experts said the IED could have been timed to explode during the party, but a malfunction in the blasting mechanism may have delayed detonation.
The city police said the IED was made of highly-combustible blasting powder packed with metal fragments and twisted nails.
Also on Monday night, a military bomb disposal team deactivated a powerful IED left near a waiting shed along the entrance to the Maguindanao Airport and to the Army's Camp Siongco in nearby Datu Odin Sinsuat town in the first district of Maguindanao.
The IED was first discovered by passersby, who immediately reported what they found to the local police.
Investigators from the Datu Odin Sinsuat municipal police and plainclothes agents from intelligence units of the 6th ID are now working trying to identify who could have planted the bomb.
photo from gmanetwork.com
Source: KAMI.com.gh