Duterte's son slams new DOLE undersecretary
- Davao City Vice Mayor Paolo Duterte has publicly opposed his father's appointment of Joel Maglungsod as the new DOLE undersecretary
- Paolo accuses Maglungsod and members of Kilusang Mayo Uno (KMU) of causing the closure of Nakashin – a company that specializes in frozen food products
- The KMU accuses Nakashin of contractualization abuses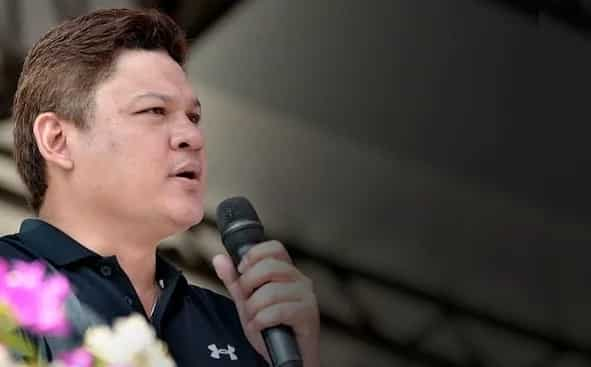 Davao City Vice Mayor Paolo Duterte has expressed his opposition to the decision of his father, President-elect Rodrigo Duterte, to appoint Joel Maglungsod as the new undersecretary of the Department of Labor and Employment (DOLE).
"I'm strongly urging the president-elect to reconsider Maglungsod as the undersecretary," Paolo Duterte said.
The vice mayor pointed out that Malungsod and other Kilusang Mayo Uno (KMU) members caused the bankruptcy and closure of Nakashin – dealer of frozen food products – after they formed a barricade around the warehouse of the Japanese-run company in Panacan which prevented the entry of fresh food deliveries.
Paolo has earlier condemned KMU Southern Mindanao Chapter Chair Romulado "Dodong" Basilio back in May for the protest.
READ ALSO: WATCH: President-elect offers Gina Lopez DENR post
"Barikadahan nimo ingress, egress mali na bawal na kabalo mo ana why condemn me, condemn your own member (You barricaded the ingress and egress of goods. That is against the law and you know that. Why condemn me? Condemn your own member)," Paolo Duterte said.
Nakashin is known for processing, exporting, and marketing frozen food.
An estimated 75 employees who worked for Nakashin protested around the warehouse, accusing the company of abusing contractualization – a system practiced by many companies in the Philippines that want to increase their profits. It involves hiring workers for only five to six months without giving them the benefits of a regular employee even if they get rehired.
READ ALSO: Duterte to break away from presidential traditions
Paolo Duterte added that 250 employees who did not join the protest also lost their jobs because of the protest that was allegedly conducted by the KMU against Nakashin.
Meanwhile, Paolo, and Sara Duterte – daughter of the incoming president – recently took their oath on Monday as Davao City vice mayor and mayor respectively at the Regional Trial Court.
Judge Rufino Ferraris Jr. administered the vice mayor's oathtaking while Judge Emmanuel Carpio did the same for the mayor.
RELATED: Duterte's PNP chief forms 'Police Avengers' against drug lords
Source: KAMI.com.gh