Duterte's PNP chief forms 'Police Avengers' against drug lords
- Incoming PNP Chief Ronald "Bato" dela Rosa is forming his "Police Avengers" in an effort to stop drug lords
- The formation of the "Police Avengers" will require a massive reshuffling of police organization in the provincial and regional level
- Dela Rosa will choose members of the "Police Avengers" who can stand up to drug lords and their cohorts in the government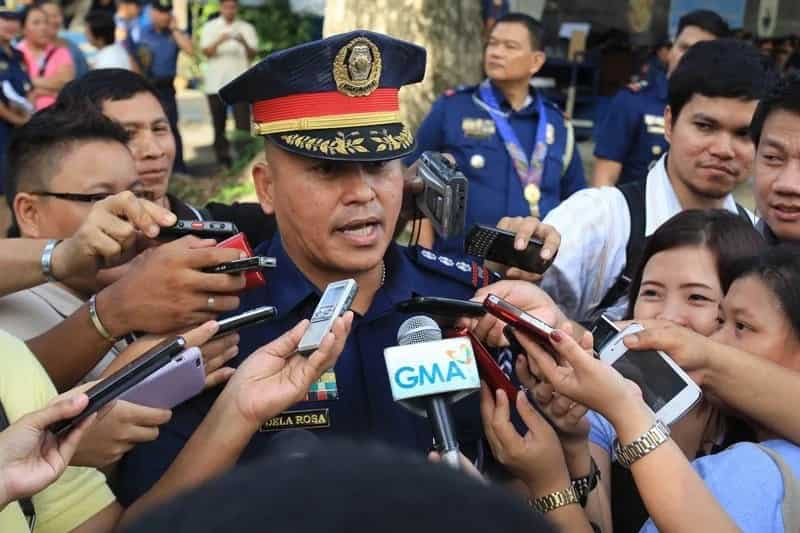 Chief Superintendent Ronald "Bato" dela Rosa, handpicked by President-elect Rodrigo "Rody" Duterte to become the next Philippine National Police (PNP) chief, is now forming his own "Police Avengers" – a team of police officers that will focus on stopping the drug lords operating inside the New Bilibid Prison (NBP) as well as their cohorts in the government.
For this reason, an extensive revamp in the provincial and regional level of police organization will be conducted once Dela Rosa assumes his top PNP post on July 1.
"There will be a reshuffle. Almost everybody will be affected," Dela Rosa said.
READ ALSO: De la Rosa challenges drug lords to a 'quick draw'
Dela Rosa explained that in forming his "Police Avengers," he will pick police officials who are brave enough to aggressively battle criminals involved in the illegal drug trade in the country.
"This is to ensure that they would really deliver, yung hindi matatakot na bumangga kahit sinong banggain nila (those who will not be scared to clash with anyone)," the incoming PNP chief explained.
The chief superintendent also criticized the current regional directors, saying that they did either very little of nothing at all in trying to fix the illegal drug trading in their respective places of jurisdiction. Dela Rosa said that the proof of the regional directors' incompetence is the worsening drug problem in the Philippines.
READ ALSO: PNP Chief Bato to resign if he fails
The incoming PNP chief also alleged that some government officials, such as mayors, governors and congressmen, are involved in the illegal drug trade business.
"Most of our commanders are afraid because of the involvement of the mayors or governors and even congressmen. So I will place police commanders who are not afraid," Dela Rosa added.
Duterte has revealed earlier that at least 35 local chief executives are involved in protecting drug lords and traffickers. The incoming president has repeatedly said that he will prioritize eliminating the illegal drug trade nationwide once he assumes office.
RELATED: New PNP head against vigilantism
Source: KAMI.com.gh