Labor groups to demonstrate on inauguration day
 - Labor groups have announced that they will hold a gathering on June 30
 - The demonstration will be held on president-elect Rodrigo Duterte's inauguration day
 - The labor leaders said the move will remind him of his promises to the different labor sectors in the country.
Allan Bagas of PAMANTIK said that militant workers will hold a gathering at Mendiola on June 30 as a form of calling the attention of President Duterte and the incoming administration to implement genuine reforms.
"Along with other people's organizations and militant groups, we will troop to Duterte's oath-taking ceremony and remind the new head of state of his promises to bring about change," he added.
READ: Workers to Duterte: Stop outsourcing services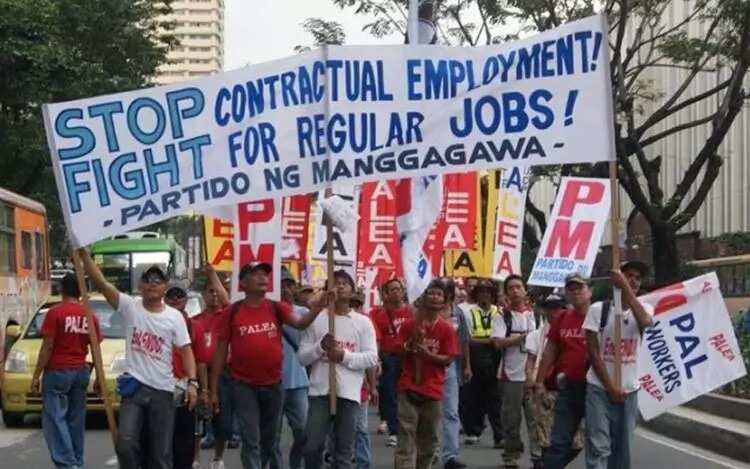 These labor groups will also present to the government their suggested list of alternative policies as well as probable solutions to the looming problems workers from around the country face on a day-to-day basis.
"He wanted people to present doable solutions to the problems that they are facing. We'll be giving him such then," Bagas said.
During the campaign period, Duterte repeatedly said that he will do his best to improve the working condition of workers who are underpaid or not given proper treatment.
READ: Illegal workers' strike shuts Nakashin
Bagas said that the workers have been through a lot of suffering and challenges during the six-year term of outgoing President Benigno Aquino III and his administration. Bagas cited the plight of contractual workers who are receiving low salaries and have no employment benefits.
"More and more contractual workers are enslaved in increasingly precarious and low-reward work, which shows that businesses use workers as a means to profit and not a co-stakeholder from the fruits of their labor," he added.
On a related news, the Duterte camp has confirmed that the inauguration Duterte will take place at the Rizal Hall in Malacanang as previously announced. There will be 500 expected guests during the said event, including the incoming President's former wife, Elizabeth Zimmerman and children.
Read: Duterte to break away from presidential traditions
PCOO Secretary Herminio Coloma Jr. also said that no media will be allowed to cover the event. Radio-TV Malacañang (RTVM) will officially cover the event. TV networks will be fed through the live video. The media is asked to coordinate with the RTVM team for further details.
Source: KAMI.com.gh