Maceda surviving on life support
– Earlier, chief of staff of former Senate President Ernesto Maceda announced that the latter passed away
– His son corrected erroneous claims
– The former senate president is still surviving on life support machine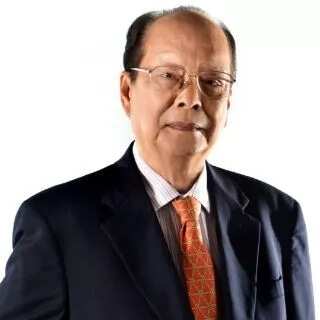 Edmond Maceda, son of former Senate President Ernesto Maceda corrected the wrongful claim of Jimmy Policarpio, Chief of Staff of Maceda for 16 years, and said that his father's body "is still being kept alive by the life support machine."
However, he sadly admitted in a phone interview with the media on Monday that chances for his father to survive and recover are very slim.
"We're just waiting for our eldest brother to arrive before the doctors check him one last time and turn off the machine," Maceda said.
Policarpio claimed early Monday in a media interview that the former Senate leader passed away at about 11:30 a.m. at St. Luke's Hospital. He said that two days ago, Maceda suffered from a mild stroke while still recovering from a surgery in his gallbladder.
READ ALSO: Pimentel wants con-con way to Rody's federal gov't
Consequently, various senators already expressed their sadness over the alleged death of Maceda.
"My deepest sympathies to the family and loved ones of former Senate President Ernesto Maceda. May his soul rest in peace," cancer-stricken Senator Miriam Defensor-Santiago posted on Twitter.
"RIP Manong Ernie Maceda. Former Senate President (and) contemporary of my father (former Senator Edgardo Angara)," Senator Sonny Angara also posted on Twitter.
Maceda first became a Senator back in 1971, but his term did not finish when former President Ferdinand Marcos declared a martial law in 1972. After the martial law period, he came back to the Senate in 1987 to 1992 and won again on 1992 to 1998. He was also Senate President from 1996 to 1998. He authored the only bill passed into law called the "Maceda Law" which gives protection to buyers of real estate properties payable on installment basis. Former President and now incumbent Manila City Mayor Joseph Estrada appointed him as the Philippines' ambassador to the United States from 1999 to 2001.
RELATED: More senators give support for death penalty
Source: KAMI.com.gh