CHR supports 'full force' vs Abu Sayyaf
– The national government rallied a campaign to apply the full force of the law against the ASG, arrest all perpetrators of these heinous crimes, bring them before the bar of justice and ensure accountability
– Backing the campaign is the Commission on Human Rights (CHR)
– Two Canadian captives were killed by the Abu Sayyaf Group (ASG)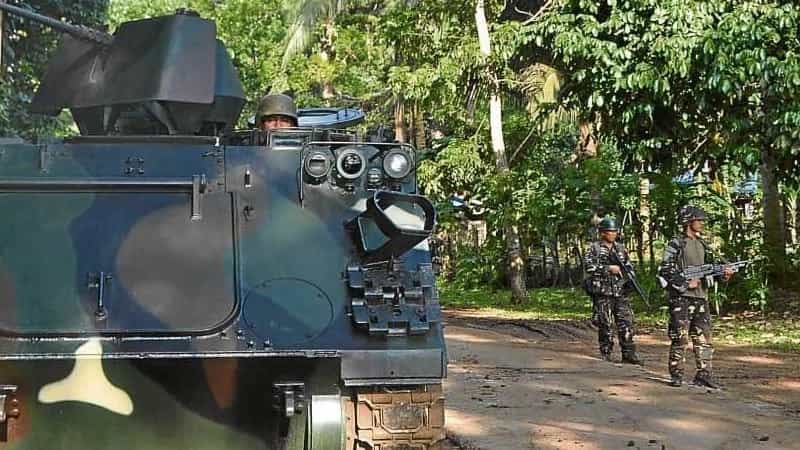 The Commission on Human Rights (CHR) announced its cooperation with the government's campaign in making the Abu Sayyaf captors liable for the crimes they committed by applying the full force of the law against the bandit group.
The commission condemned the beheading of Canadians Robert Hall and John Ridsdel by the group, supporting calls for the urgent arrest and immediate prosecution of the criminals.
"The CHR condemns these killings and other terrorist acts of the [Abu Sayyaf] in the strongest possible terms and reiterates that kidnapping, illegal detention and murder are grave violations of a human's right to life, liberty and security and should not be tolerated in a just, humane and democratic country like ours," the CHR said in a statement.
"These despicable acts of the [Abu Sayyaf] have no place in a civilized society," it added.
READ ALSO: Duterte team steps in to save ASG hostages
It also sympathized with the families of Hall and Ridsdel, who were deliberately killed by the captors after they have not received the ransom they were asking for past the deadline.
Hall was beheaded by the ASG after failing to receive 300 million peso ransom. Ridsdel was killed on April 25, earlier than Hall.
The remaining captives are Filipina Maritess Flor and Norweigan Kjartan Sekkingstad.
The four were kidnapped last year September 21 from a small harbor on Samal Island in Davao del Norte province.
They have been begging for rescue from incoming President Rodrigo "Digong" Duterte who chose to kept his mum on the situation.
RELATED: PH gov't sends 5,000 soldiers in Sulu
Source: KAMI.com.gh