Rody vs Risa on the horizon?
 – Senator-elect Risa Hontiveros is seeking a strong and independent Senate
 – To maintain balance among the three branches of government, she believes conducting inquiries into President-elect Duterte's anti-crime campaign is part of the oath they swore as senators
 – Duterte warned in an earlier meeting the House of Representatives not to make a congressional inquiry on his campaign or they would have a fight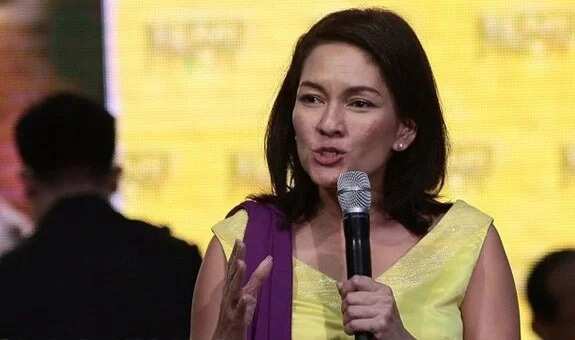 Senator-elect Risa Hontiveros is pushing for a strong and an independent Senate that is willing to conduct inquiries into President-elect Rodrigo Duterte's anti-crime campaign in the country, despite the latter's warning about doing so.
"I am one of the senators who are saying 'but that's part of our mandate.' That's part of the oath that we also swore to the people and it is very consistent with my politics as a leader of Akbayan," Hontiveros said after taking her oath at the Capitol Social Hall in Cebu on Sunday.
These statements from Hontiveros came after Duterte warned some congressmen during a Davao City meeting that it would be a mistake to conduct a congressional inquiry on his anti-crime policies and moves because it would lead to a fight between him and the lawmakers.
READ ALSO: Youth group calls Oplan Rody a shade of Martial Law
Hontiveros said that Duterte's warning was not only addressed to congressmen but also for the senators. She responded by saying that making inquiries would help Duterte in the proper implementation of his anticrime campaign and the prevention of abuses and excesses.
Hontiveros – the Akbayan party chairperson – added that her political group's coalition with the Liberal Party (LP) remains and that they are willing to discuss with the senators of Duterte's Demokratikong Pilipino-Lakas ng Bayan (PDP-Laban) the different political issues including the implementation of the president-elect's anticrime campaign.
"We are very open to cooperating in discussing specific issues at dahil ideological din naman ang roots ng PDP(-Laban) and I have expressed this to Senator Koko (Pimentel) that we are also confident na in getting to know each other as parties and in discussing these issues, we can also agree when we have to disagree," Hontiveros said.
The senator-elect added that she has no problems with PDP-Laban's Koko Pimentel becoming the next Senate President, saying that Pimentel has the ability to unite the majority of the senators.
RELATED: Duterte anti-crime war begins
Source: KAMI.com.gh