MVP to Duterte gov't: Get out of the way
- Manuel V. Pangilinan tells the government not to meddle with the PLDT's shift to digital
- Pangilinan explains that the government lacks an understanding of the complexities of the project, does not give money for the big change, and cannot do anything if the project fails
- The PLDT chair believes that the digital shift will finally improve the internet service in the Philippines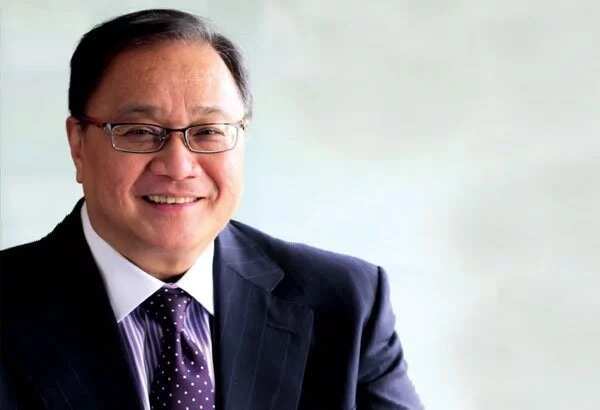 Philippine Long Distance Telephone Co. (PLDT) Chair Manuel V. Pangilinan has recently given advice to the incoming administration of president-elect Rodrigo Duterte on how it can help the company's multibillion-shift to digital, which is expected to improve internet service in the country.
According to Pangilinan, the PLDT's digital shift is more likely to achieve success if the government would not meddle in their business.
"The government's share is to get out of the way," the PLDT chair said during the company's annual stockholders meeting.
READ ALSO: PLDT, Smart revamp old look, unveil new logo to the public
Pangilinan explained that some people in the government have a lack of understanding with regards to the major infrastructure needed to be implemented in order to transform PLDT's services into digital. Pangilinan believes that the government's lack of know-how could hinder the development of the huge project, which is expected to become operational in 2018.
The PLDT's shift to digital is expected to improve its internet services – with the company spending billions of pesos for the project. Pangilinan pointed out that the government should not meddle too much because it is the private sector's money being used in the project and not the government's.
"There is no guarantee from the government, no government fund is involved, so get out of the way, period. If ever the huge undertaking comes out lousy, it's the company that will suffer the impact, to the delight of its competitors, and not the government," he said.
READ ALSO: PLDT sells Beacon Electric stakes
Pangilinan added that the government will not rescue the company if its project fails.
The PLDT chair also believes that shifting into digital is the key to the company's future success.
In order to improve its internet services, PLDT recently made a deal with Globe Telecom to purchase Vega Telecom Inc. for P69.1 billion. The deal was announced after Duterte warned the local companies to improve the internet services in the country or he would open the Philippines to the services of foreign telecommunication companies.
According to a survey, the Philippines has the second slowest internet speed service in Asia, just behind Afghanistan.
RELATED: Was Duterte's threat effective? PLDT, Globe acquire SMC telco to improve Internet
Source: KAMI.com.gh