– Mangudadatu offers Duterte crucial information for campaign against drugs
– Tidbits of the campaign revealed in his and dela Rosa's interview last Saturday
­– This is Mangudadatu's expression of gratitude for Duterte's assistance during the Maguindanao massacre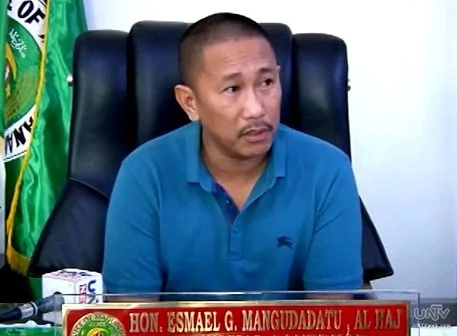 The war on drugs has just gotten a lot more intense, as Maguindanao Governor Esmael Mangudadatu has announced he is going to lend a hand to the incoming Duterte administration.
In an interview on Saturday, June 18, Mangudadatu said he plans on talking to the President-elect, and revealing the personalities administering the distribution of drugs, as well as the ways drugs enter and exit the province.
He added that he had already given this information to the Philippine Drugs Enforcement Agency (PDEA), but was rebuffed because he did not have solid proof.
"That's why nothing happened," the Maguindanao governor revealed.
READ ALSO: Cebu drug lord shot dead
Campaign blueprints
Incoming Philippine National Police Director Ronald dela Rosa has revealed that the police anti-drugs campaign would focus on the National Capital Region (NCR), Regions 3, 4, 6, 7, and the Autonomous Region in Muslim Mindanao (ARMM).
Dela Rosa speculated that drugs entering Region 11 or Southern Mindanao mostly originate from Maguindanao, which is part of the ARMM. However, Mangudadatu insisted he was sure the drugs were not manufactured in either Cotabato City or Maguindanao. He explained that while illegal drugs do circulate in both cities, they were not made in them, and that the drugs were transported into the region from Manila.
"That's why checkpoints in ports should be strengthened. They (police) should check the wheels, tires and even the tanks of the vehicles that were being used to transport drugs by land," Mangudadatu said.
The Maguindanao Governor also noted that there is some resistance against the war on drugs, because some members of the private armed groups from the Ampatuan clan allegedly work as "protectors of drug dealers."
READ ALSO: Shabu factory exposed in PDEA raid
A symbol of gratitude                         
The Mangudadatu-Ampatuan dispute last 2009 shocked the nation, as it resulted in the massacre of 58 people - 32 of which were media workers - in Maguindanao. Back then, Mangudadatu was challenging the iron grip of the Ampatuans in Maguindanao politics, and now he says he decided to help Duterte push through with his platforms as a way of thanking him for his help during the issue.
"I owe a lot to him (Duterte) he helped us find a helicopter. That's one of the untold stories of how Duterte helped us," Mangudadatu noted.
That helicopter was crucial in locating the massacre site before Ampatuan's men could clean it up and bury all the victims.
RELATED: PNP credits Duterte for rise in arrests and kills
Source: Kami.com.ph