Duterte's Former Wife Joins Campaign in VisMin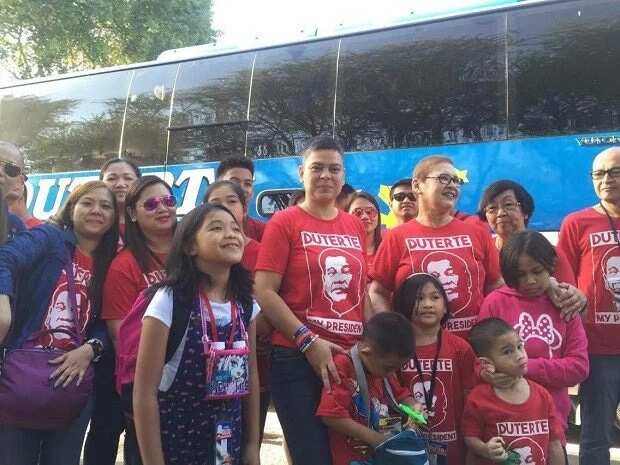 Duterte's Former Wife Joins Campaign in VisMin
Duterte's Former wife, Elizabeth Zimmerman-Duterte joins the "Biyaheng DU30", a 30-day campaign in Visayas and Mindanao to campaign for the Davao mayor. They on Tuesday to go to Visayas.
Elizabeth is currently fighting cancer, but has decided to stop her radiation sessions and come out to support Duterte in his campaign in the final days before the election day.
"She wants to meet her fellow Filipinos and answer their questions about Rody," a statement from the Biyaheng DU30 Facebook page said.
Elizabeth says that Duterte is still part of her family, and the father of her children. Their marriage was annulled by the state but not the Catholic Church.
"I wanted to help him because he is still part of my family, he is the father of my children. We may be annulled in court but we were also married in the Church and the Catholic Church never annulled our marriage," said Elizabeth.
With Elizabeth in the campaign sortie is her daughter, Sara, and her grandchildren, Shark, Stingray, and Bella. The purpose of the Biyaheng DU30 is to thank supporters for their support thus far, and to convince the undecided to vote for the tough-talking mayor.
Source: KAMI.com.gh