Brazil experiencing financial breakdown ahead of Olympics
- The governor of Rio de Janeiro has declared a financial emergency months before the Olympics
- The announcement of the financial emergency happened after Brazil's Interim President Michel Temer visited Rio this week
- Brazil, with all its struggles, remains hopeful for an enjoyable Olympic event this year.
Things are going haywire in Rio de Janeiro - they only have a few months to go before hosting the Olympics, but their governor has declared a state of financial emergency just last Friday and asked for federal funds to help meet obligations for public services during the worldwide event this August 5.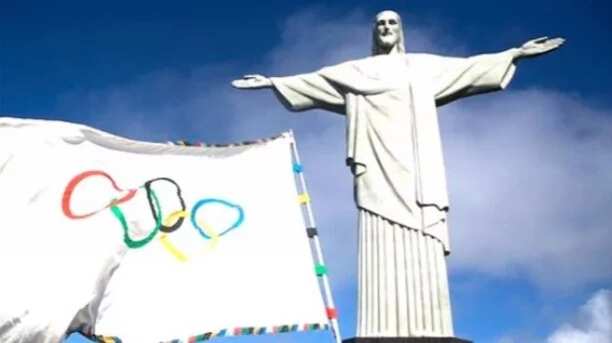 The state's Official Gazette has reported that emergency measures have been called for so the country can avoid an absolute collapse in public security, education, environmental management, health and transport.
This has likely been due to the slump in their revenue, which resulted from the state's close ties to the petroleum industry and the collapse in global oil prices.
This announcement happened soon after Brazil's Interim President Michel Temer visited Rio this week. He assured everybody that the federal government would certainly meet all the obligations required for a successful Games.
The Games' local organizing committee also announced that the state's fiscal situation will not harm the actual implementation of the Olympics, which relies entirely on private funds.
READ ALSO: [WATCH] Filipino inventors' brilliant solution to flooding in Manila
Rio is expecting nearly 500,000 foreign visitors during the Olympics - which may be a bad time, considering that it's coinciding with Brazil's deepest recession since the 1930s and some political instability last month that led to the suspension of President Dilma Rousseff.
Paes also pointed out that legacy construction projects - except the 8.79 billion-real expansion of Rio's metro that is expected to be completed just days before the Games begin - have already been mostly completed under the authority of the city.
While most of the Olympic infrastructure costs have been spread out between the city, state and federal budgets, as well as some financing from private companies, the state is responsible for the majority of day-to-day security and health services in Rio.
READ ALSO: 5 financial hacks from the Bible
The financial squeeze caused a 30-percent-cut in the state's security budget - just as Rio is simultaneously suffering from an increase in homicides and assaults in recent months, bringing up concerns about safety for the Olympics.
The government expects a budget deficit of around 19 billion reais ($5.56 billion) this year , as the spending planned before oil prices plummeted far surpasses the revenue that is piling up during Brazil's recession.
Rio's state debt has already been downgraded several times. Last Wednesday, Fitch Ratings downgraded Rio's debt rating from "B+" to "B-", stating that Rio was suffering a "fast-deteriorating liquidity position."
In addition to concerns about crime, the state has been forced to delay pension and salary payments, and close down some schools and hospitals, because crucial supplies - even medicines and syringes - are lacking.
Finally, Brazil is struggling to deal with an outbreak of the Zika virus, which has been associated with the birth defect microcephaly - when babies are born with abnormally small heads and other developmental issues.
RELATED: Anonymous takes down London Stock Exchange as a sign of protest
Source: KAMI.com.gh