- A woman stripped down to her underwear on the street
- As the woman dragoon a foreigner to oblige her request, passers-by got curious and filmed the incident
- Police officers probe on the incident after dragging the woman off of the foreigner
A half nude Chinese woman was caught on video while begging a foreigner to have sex with her in the streets of Mainland China.
The woman who was already stripped down to her underwear - a thong and high black boots - was reportedly promising an "exotic sex" as she begged the man to engage in sex with her.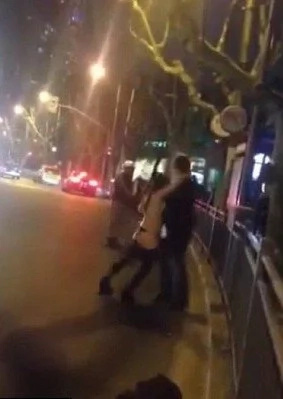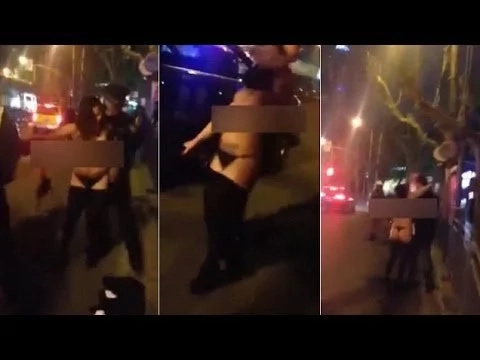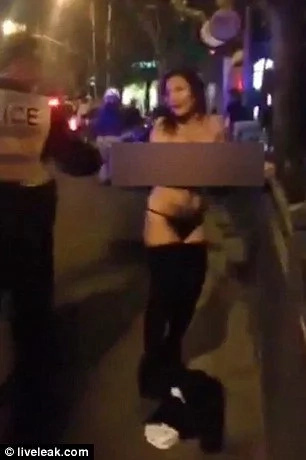 The rest of her clothes were seen lying around - scattered on the streets as she tried to dragoon the passerby to engage her sexually.
The two witnesses who filmed this disturbing incident were shocked and appalled, prompting one of them to voice out her musings. "How can the woman throw herself at the man?" one asked. The other one replied saying that she was probably desperate for some action.
READ ALSO: Her boyfriend of 1 year and 8 months cheated on her. Here's how she uses social media to teach him a lesson
The witnesses also said that at one point, the naked woman tried to hoist her leg up around the waist of the man.
Local authorities later found out that the woman was extremely inebriated. The foreigner she tried to seduce had shown no interest in reciprocating the provocation and went searching for help instead, while forcing the woman off of him.
READ ALSO: WATCH: Taxi driver arrested for raping and robbing a drunk female passenger
The naked woman created quite a scene as police officers were forced to drag the lady into the police vehicle.
It has not been figured out whether the woman is a prostitute or not, however, prostitution is unlawful in mainland China.
However, in the early 1980's, the Chinese government has become much more lenient regarding prostitution in China, and since then, it has become much more apparent and tolerated in both rural and urban areas.
RELATED: Woman confronted pervert for taking pics under her skirt. What the pervert did after is shocking