- Female commuter caught pervert taking pictures underneath her skirt
- She raises a ruckus and forces him to eat his memory card
- Man exits the train, but is detained by police officers at the station
An unnamed female Chinese commuter helped make the world a better place, even if by just a little bit, by defiantly and loudly standing up for herself.
While commuting in Nanjing, she noticed a man behind her acting strangely. It turns out he was trying to take photos under her skirt, using a camera hidden in his backpack. Instead of choosing to ignore him and relocating to another area in the train, she loudly confronted him - uncovering his debauchery for the whole train to hear.
You don't need to know a word of Chinese to know that this lady means business - and judging by the culprit's reactions, it's pretty obvious he was caught red-handed as well.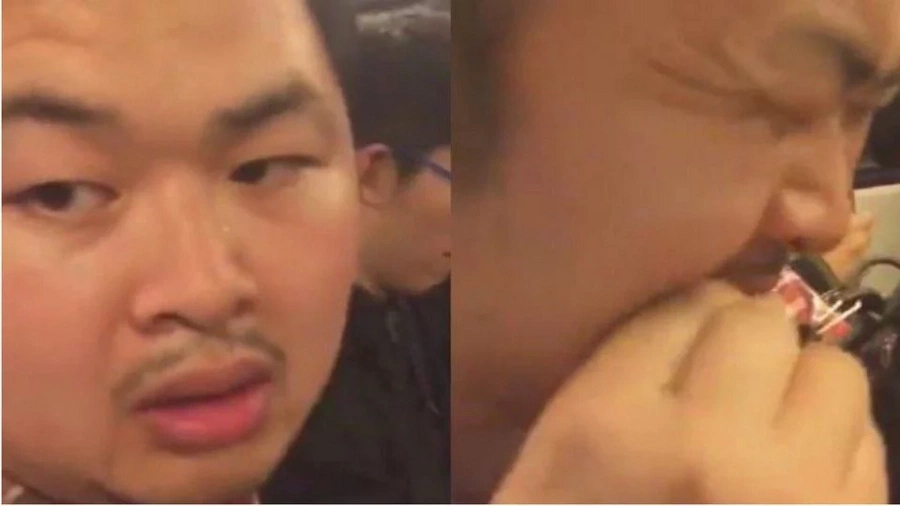 According to People's Daily, China, she was adamant that he deleted the photos but he continuously denied having done anything wrong. Eventually, though, her angry and relentless onslaught got to him - he chewed up his camera's memory card, and then hurried off the train.
READ ALSO: Taiwan children choir's trip to China cancelled over anthem singing
Thankfully, he didn't pull off a clean getaway - the man was reportedly detained by the police after trying to leave the station.
While this incident ended on a high note, there are many others that occur unnoticed around the world. Covertly taking photos or videos of women from underneath their skirts and posting these materials on adult websites is disgustingly common.
RELATED: LOOK: Family practices tradition of watching newlywed members make love for the first time
This is a great video to share to all the women you know. Encourage them to stay vigilant and alert about their surroundings, and to speak up for themselves when they are being harassed.
Let's all do our part to change the fact that sadly, women are in danger even while performing mundane tasks such as traveling to work or school, because of predators out there who would not think twice about sexualizing and objectifying them against their will and/or without their knowledge.
RECOMMENDED: WATCH: These children's desire to attend school will melt your heart
Source: Kami.com.ph