Marcos Camp calls out COMELEC and Bureau of Immigration for the departure of Smartmatic staff
- The camp of Marcos, Jr. questions the supposed inaction of COMELEC on its request for a hold departure order against Smartmatic personnel 
- A preliminary investigation revealed that Smartmatic exec Mauricio Herrera left the Philippines for Panama, his home country
- Complainant Akbayan rep Jonathan Dela Cruz demanded an explanation as to why Herrera was allowed to leave 
After the supposed inaction of the Commission on Elections (COMELEC) and the Bureau of Immigration on its request for a hold departure order of a Smartmatic staff, the camp of Senator Ferndinand "Bongbong" Marcos, Jr. called out the two government offices.
Smartmatic staffer Mauricio Herrera who was allegedly connected with the unauthorized alteration of the script of an election transparency server used in the recent elections was found out to have fled the country and went back to Panama after a preliminary investigation by the Manila Prosecutor's Office last Friday, June 17.
Smartmatic previously assured Marcos' camp that none of the respondents had plans of leaving the Philippines.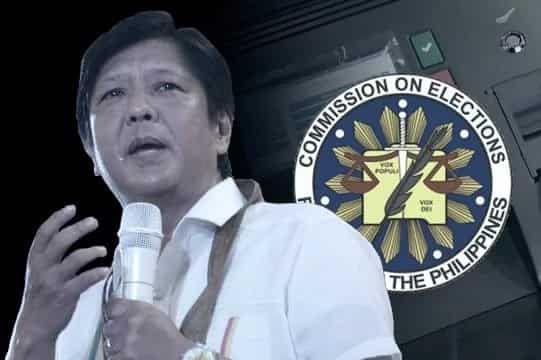 RELATED: Bongbong Marcos files electoral protest against VP-elect Leni Robredo
Complainant Abakada party list Representative Jonathan Dela Cruz, also Marcos' campaign adviser said that they didn't understand what happened, and demanded an explanation of the situation. He said both the COMELEC and the Bureau of Immigration have yet to respond to its request for a hold departure order against the respondents, or for the bureau to include them on their watch list.
Even Comelec Commissioner Rowena Guanzon herself, according to the Senator's camp had previously called to hold the departure of the respondents when she found out the supposed unauthorized alterations. However, Smartmatic had said that doing so was unnecessary.
READ ALSO: COMELEC Bautista to whistleblowers: Bakit ngayon lang?
Meanwhile, other respondents, Smartmatic personnel Marlon Garcia, a Venezuelan and head of the technical support team; Elie Moreno, an Israeli national and project director; Neil Baniqued, a member of the support team; and Comelec IT experts led by Rouie Peñalba, Nelson Herrera and Frances Mae Gonzalez went to the proceedings and submitter their counter-affidavits.
The complainants charged the respondents with the violation of Section 4(a) of the Cybercrime Prevention Act of 2012 or R.A. 10175, which prohibits "intentionally altering computer data, without right and altering and interfering with the functioning of a computer and computer network by inputting, deleting and altering computer data and program, without right or authority."
The sudden rise of Senator Marcos's rival, vice president-elect Leni Robredo in the polls after the alteration has urged his camp to question the integrity of the Vice Presidential elections.
READ ALSO: Robredo finds Marcos' new poll fraud claims 'disturbing'
Source: KAMI.com.gh