Phivolcs: 2 volcanic eruptions recorded
- Mount Kanlaon and Mount Bulusan had phreatic eruptions over the weekend
- Phivolcs detected volcanic earthquakes in Kanlaon
- Both volcanoes are currently under Alert Level 1
The Philippine Institute of Volcanology and Seismology (Phivolcs) reported that two volcanoes from both Luzon and Visays regions have erupted.
On Saturday, June 19, Mount Kanlaon in Negros island had a phreatic eruption at 9:19 a.m., wherein 400-meter to 1,000-meter high plumes of smoke came out from its crater. The agency said that the plumes, which were grayish to white in color, drifted west northwest.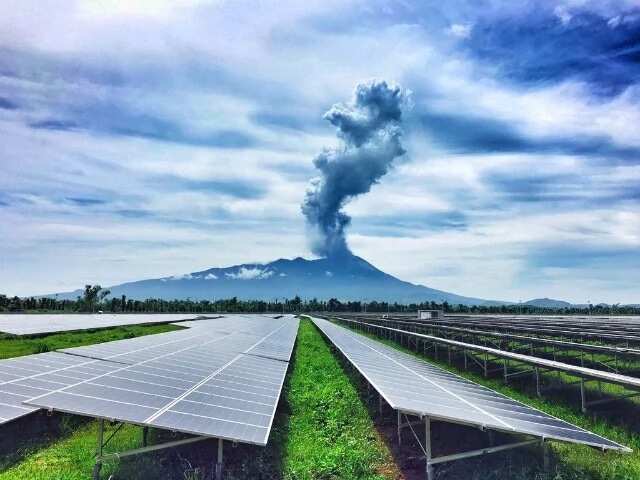 A phreatic eruption, also called a steam-blast eruption, happens when magma heats the ground or surface water. When the magma's high temperature comes in contact with the ground or surface water, it results to an immediate reaction of evaporation to steam. Aside from steam, the byproduct of the event usually consists of water, ash and rock fragments. The addition of lava in the end product is a rare and unusual case.
READ ALSO: Kanlaon Volcano Spews Ash Unexpectedly
Today, June 19, Phivolcs has detected eight volcanic earthquakes from Kanlaon, 24 hours after the phreatic eruption from the previous day.
The barangays near the volcano reported that they have already experienced light ashfall and sulfuric odor from the eruption.
It is known that Kanlaon is one of the country's active volcanoes, erupting almost every year. Its last activity was over two months ago, where it erupted for 12 minutes and witnesses also claimed they saw fire balls come out of the volcano's crater.
READ ALSO: Mount Kanlaon Erupts; No Injury Reported
Aside from Kanlaon, another phreatic eruption happened today. It has been reported that Mount Bulusan in Sorsogon released ash that reached over 300 meters above its crater.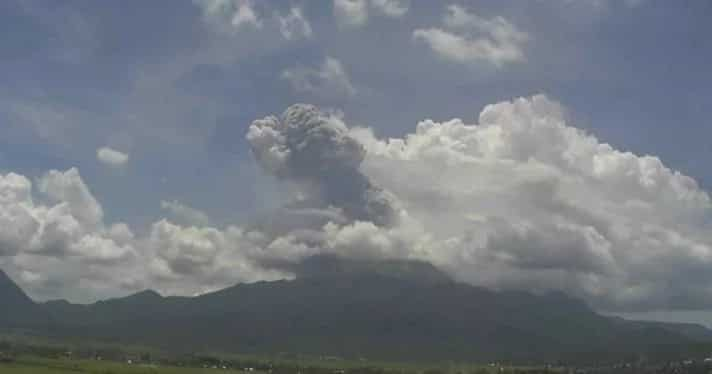 According to Eduardo Lagerta, a Phivolcs volcanologist based in Bicol, the eruption lasted for seven minutes. He said that there were no volcanic earthquakes reported around the area during the last 24 hours.
Both volcanoes remain under Alert Level 1, meaning the volcanoes are in a state of unrest with a possibility of minor eruptions happening from time to time.
"The local government units and the public are reminded that entry into the 4-kilometer radius Permanent Danger Zone (PDZ) is strictly prohibited due to the further possibilities of sudden and hazardous steam-driven or phreatic eruptions," Phivolcs stated.
READ ALSO: Mt. Bulusan erupts, spews 2-km high ash
Source: KAMI.com.gh