- In Zhaojue County, Sichuan, China, only the strongest and pluckiest children get to go to school.
- Resting atop a mountain bounded by cliffs on all side, in the self-sufficient village of Ateleer, is a school that provides lessons which 15 children to risk their lives for on a regular basis. 
- Images of these 15 students have melted the hearts of many, causing it to go viral online
What was your journey to school like? Was it frustrating to finish getting ready early in the morning, only to arrive a couple minutes late because of the dreadful morning rush hour? Or maybe you were one of those lucky kids who lived a block away from school? Regardless of what your early morning routine was, it was nothing compared to these children.
As you can see, these kids regularly risk their lives just to get to school. They travel up and down unstable vine ladders that have been set up against the side of a cliff.
READ ALSO: There are 12 types of students; which one are you?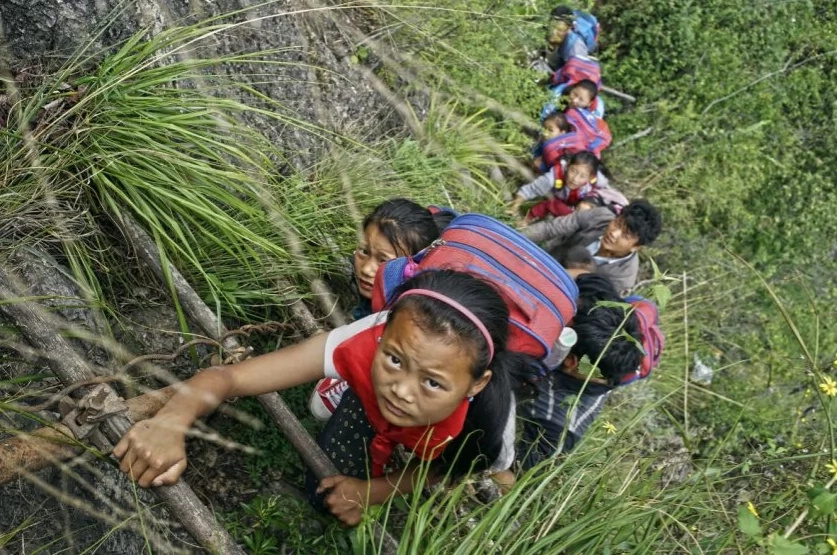 Only the pluckiest and strongest children in the village get to pursue an education. The Le'er Primary School rests at the foot of the mountain, and the only way to travel up and down the mountain is to climb along seventeen vine ladders.
They are from the 200-year-old village of Atule'er, which is classified as a cliff village because it rests on top of a 2,624-foot-tall peak. It's located in southwest China, and it's a very small community, consisting of only 70 families. The village is fully self-sufficient, and most of the people live off growing chillies and corn on the fertile soil.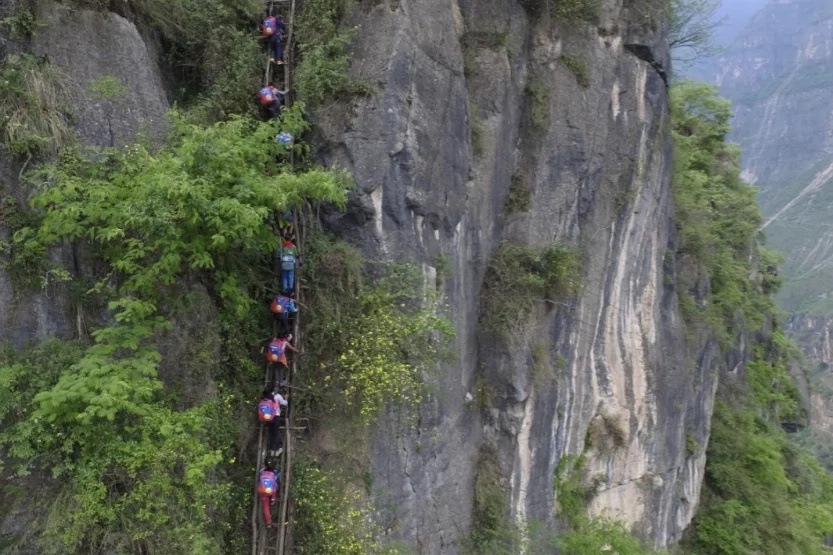 The local government of Zhaojue County, located in Sichuan Province, recently set aside $155,000 to buy sheep for the residents. In a way, these animals are an apology - the government does not have the $9 million necessary to construct a road that would link the village to the school.
READ ALSO: Trillanes urges DepEd to make K-12 optional
Adults take around an hour to climb down the ladder, and 90 minutes to climb back up. The fifteen children who currently attend school take two nerve-racking hours to finish climbing down the ladder. Once they're at school, they stay there for two weeks. Then they have to reverse their climb up the mountain, which usually takes much longer than the time it took to descend.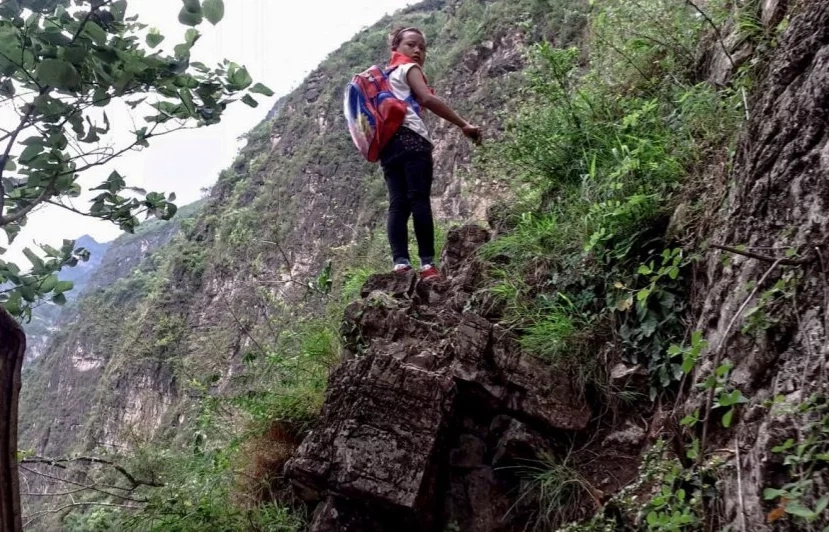 Everything slows down for these children when they're on the vine ladders, with nothing but ropes and adults to keep them safe. There are always three parents accompanying these children, and the most they can do to ensure their safety is to tie a rope around the children's backpack or pants, like below: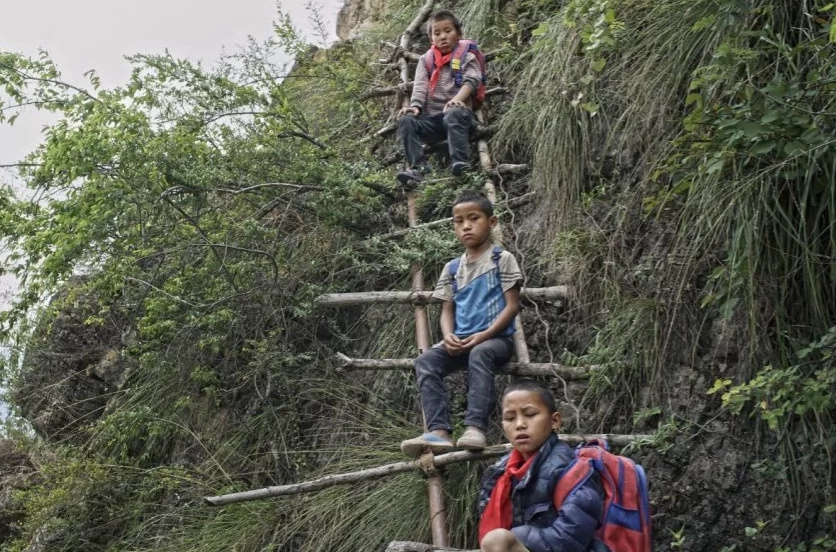 Tragically, this safety measures can only go so far. Eight residents have fallen to their deaths in the last two years, and there isn't much these things can do under the frequent and relentless rain and snow. While the precipitation helps keep the land fertile, it greatly increases the time it takes to climb up or down.

Source: Kami.com.ph