Atienza: Minimum of 40 years in prison than death penalty
 - Buhay party-list member Lito Atienza said that  death penalty 'leaves no room for rectification'
- Atienza proposed a new sentence called 'qualified reclusion perpetua'
- Bills about reinstating of the death penalty will be discussed in the incoming Congress
A party-list member has challenged President-elect Rodrigo Duterte's plans of reinstating death penalty for serious offenders.
On Sunday, June 19, Buhay party-list Representative and former Manila mayor Lito Atienza proposed that instead of re-establishing the death sentence, convicts of atrocious crimes should be jailed for a minimum of 40 years.
"Our alternative is tantamount to locking up a convict and throwing away the key," Atienza suggested.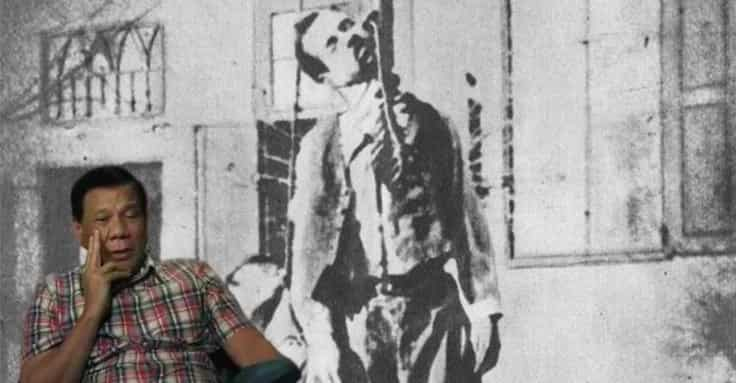 READ ALSO: Atienza warns Duterte about death penalty
Earlier, the congressman sided with Duterte's belligerent stance on defeating crime, but admitted that he was wary of the hasty reinforcement of the death sentence.
He explained that it would be problematic to reinstate the death penalty because it 'leaves no room for rectification.'
"We cannot bring a dead convict back to life, even if another party later on confesses to having committed the crime for which the convict had been wrongfully condemned," he said.
Instead, it would be better to raise the certainty of punishment rather than increase the severity of the penalty itself. This would discourage people to commit crimes especially if there is no full assurance they would be apprehended and imprisoned.
Atienza's proposal will have prisoners of serious crimes sentenced with 'qualified reclusion perpetua'.
The new sentence states that a convict would stay behind bars for a total minimum of 40 years, until he or she reaches 70 years old. Only then can the convict be eligible for possible parole.
READ ALSO: Sotto wants prison island for drug lords
At present, the Revised Penal Code only has a simple life term of 30 to 40 years in prison, with the convict possibly getting an early release halfway through the whole sentence. Those who are sentenced to a lifetime are privileged to have loyalty allowances and good conduct, along with a possible reduction of their sentence for the time spent in jail prior to conviction.
Atienza's proposal also means that those convicted with severe crimes will receive a lifetime sentence, with the accessory penalty requiring them to provide full compensation to their victims, or to their victims' families.
Aside from the lifetime sentence, Atienza also wants the convicts to perform productive labor while behind bars, with their earnings going to a fund that supports their victims. This new plan would lead to the establishment of a new Victim's Indemnification Fund to be managed by the Department of Justice.
READ ALSO: Palace urges Duterte to study death penalty
It has been known that the incoming president pushes for the return of the death penalty, which has been suspended over a decade ago. He stated that he preferred hanging to be the main method of execution.
Pantaleon Alvarez, the incoming Speaker of the House, reported that there have been bills proposing the return of the death penalty. These bills will also be tackled within the first 100 days of the new Congress.
Source: KAMI.com.gh