Her boyfriend of 1 year and 8 months cheated on her. Here's how she uses social media to teach him a lesson. Read her full post!
- A netizen named Alexa wrote a bitter post about her cheating ex-boyfriend on Facebook.
- The ex-boyfriend cheated on her with a common friend.
- Alexa posted a photo of the cheating incident
A woman named Alexa, decided to get back at her ex-boyfriend for what he did to her. They were 1 year and 8 months into the relationship (a relatively long relationship these days) yet the boyfriend strayed and cheated on her.
Alexa posted on Facebook a lengthy angry status sharing her side of the story. She shared in details what transpired and exposed the lies her ex-boyfriend used to cheat on her. She made public her contempt and anger towards her ex and the girl her ex cheated with, who by the way happened to be her friend too.
READ ALSO: LOOK: Family practices tradition of watching newlywed members make love for the first time
Alexa explained that she did everything to make their relationship work and last long. It seems that no matter how much effort you invest in a relationship, it will never go a long way if it is a one way street.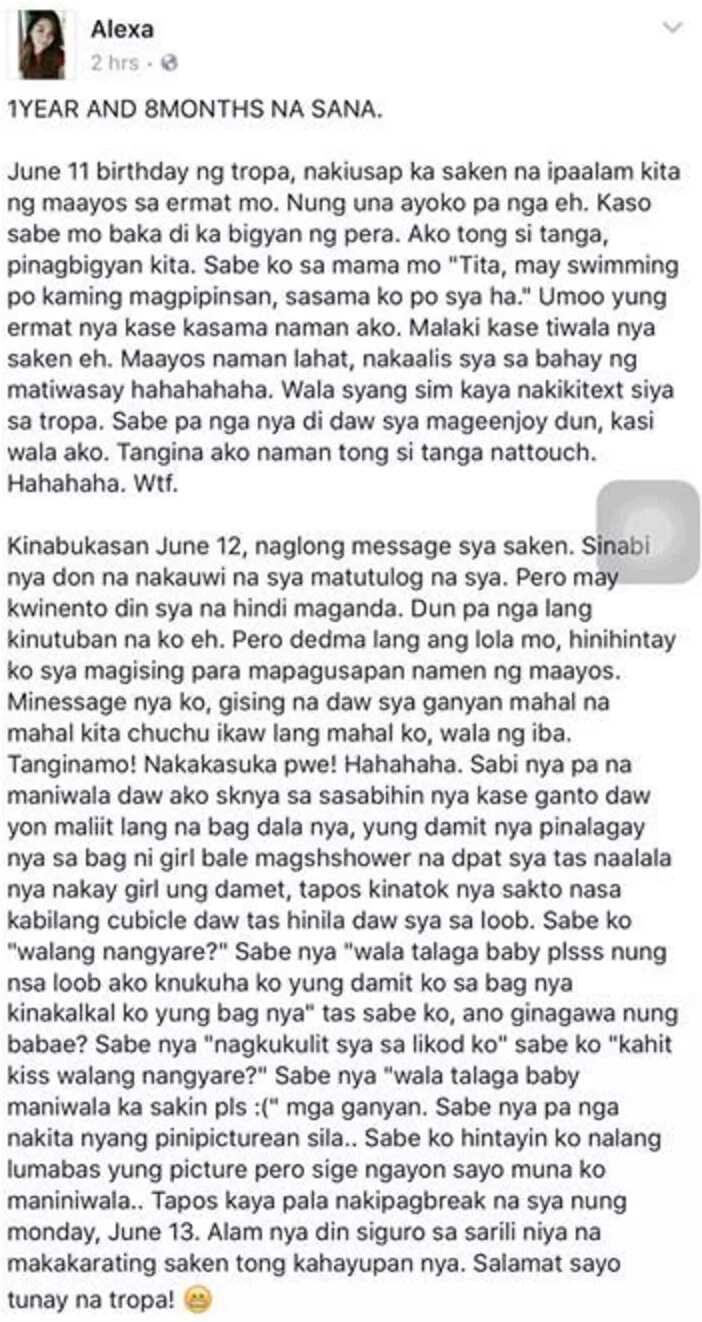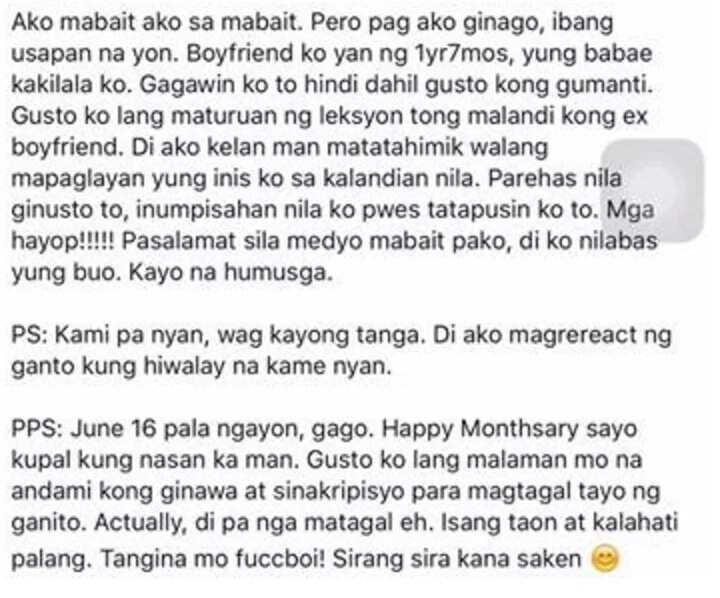 A lot of people are discouraged to enter into relationships because they have witnessed plenty of failed relationships of their peers, families and even in movies. A lot of relationships fail due of infidelity. There are many reasons why people cheat, reasons we might never be able to fathom but it happens. We may never comprehend why people despite having found someone who have given everything for them can still have the audacity to throw everything away just to fill their bodily thirsts, or just to cater an itch.
Have you ever had a cheating partner? Let us know your story.
Source: KAMI.com.gh