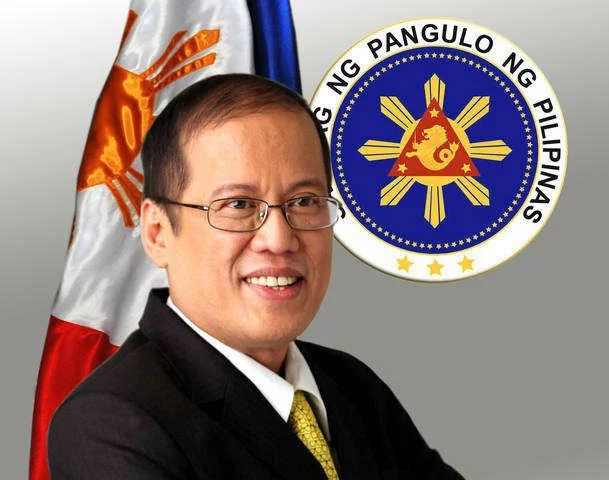 According to the latest "Ulat ng Bayan" national survey by Pulse Asia Research, Inc., President Benigno Aquino III (Pnoy) has the highest approval rating among the top national government officials.       The poll was released on Monday, April 1, entitled "Performance Trust Ratings of the Top National Government Survey and the Performance Ratings of Key Government Institutions".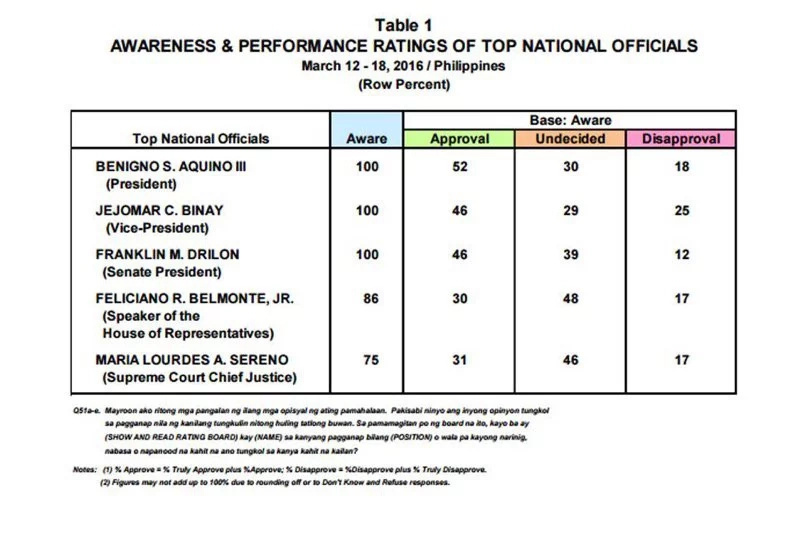 Pnoy secured a majority approval rating with 52 per cent of the respondents saying that they have a positive opinion on the work he has done. The pollster said that what this means is that "A little over half of Filipinos (52 percent) have a positive opinion of the work done by President Benigno Aquino III in the past three months".
Other officials on the survey are Vice President Jejomar C. Binay who got an approval rating of 52 percent, Senate President Franklin M. Drilon, who also received 52 percent, Speaker of the House, Feliciano "Sonny" Belmonte Jr., who garnered 30 per cent, and Supreme Court Chief Justice, Maria Lourdes A. Sereno, who got 31 per cent.
In terms of government institutions, the Supreme Court got the highest rating of 52 percent, the only office to record a majority approval rating.
A ± 2 percent error margin was assigned by Pulse Asia for the Ulat ng Bayan National Survey, which was conducted from March 12 to 18. The survey was conducted using face-to-face interviews with a probability sample of 1,800 registered voters aged 18 and above.
Among the developments that preoccupied Filipinos in the weeks leading to the survey period were:
Source: Kami.com.ph