11-year-old stabbed classmate in France
- Charges were pressed against an 11-year-old boy for stabbing his classmate
- The boy's victim is a 12 year-old-classmate who tried to extort from him
- Violent crimes in Lyons, France are increasing
 An 11-year-old boy was charged due to stabbing his classmate on Thursday, June 16, in Lyon, France.
Apparently, the boy's victim, a 12-year-old classmate, was trying to extort money from him in which he stabbed his classmate on the stomach, causing a serious injury, in front of his classmates. The students are from Anatole-France primary school, located in a poor, high crime area of the city. The incident happened on Wednesday, June 15.
Due to legal reasons, the boy cannot be named. He, however, admitted to the facts of the incident in court.
READ ALSO: Mother of 3 children thought that she met ideal husband. And only 7 years on he showed his nature
Children between ages 10 and 13 cannot be imprisoned under the French law. They, however, can be held criminally responsible. Furthermore, children within this age bracket can be punished with a warning, be made subject to house arrest or forced to undergo compulsory civic training. In the 11-year-old boy's case, he was placed with a foster family temporarily following his charges.
Michele Picard, the communist local mayor, claimed that both of the students weren't violent children. They tried to handle the situation and ended up resorting to violence. She took this as a sign that the community has failed, "and that makes me angry," she added.
Although the level of crime in Lyon, France was known to be low, it has been increasing for the past years. Violent crimes are infrequent, though petty crimes and vandalism come often in the city. The local police's efforts are transparent as they try to increase the control on several concerns such as drunk driving and street safety at night. Robbing of luxury goods stores and money exchanges has been to a stop after the arrest of an organized group of delinquents as well. Despite these, home break-ins have amplified lately, as there are at least 30 happening per day, showing a 16% increase since 2010.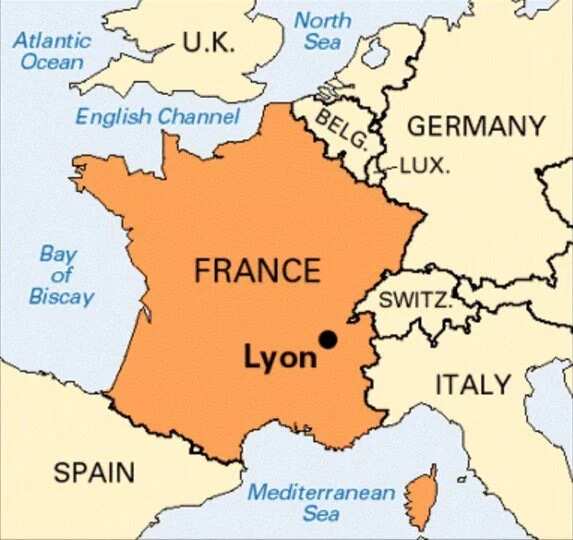 READ ALSO:WATCH: 4-year-old talks to dad about marriage and kissing, their conversation will make you laugh!
Source: KAMI.com.gh