- The National People's Army (NPA) released a clip of a captured police chief from Davao.
- The guerillas reportedly captured the police to aid the campaign against drugs in the area.
- Duterte refused to take action to rescue the hostaged police despite PNP's denial of NPA's allegation.
The National People's Army (NPA), the armed component of the Communist Party of the Philippines released a video clip of a captured police chief from General Genoroso, Davao City on Tuesday, June 14.
Police Chief Inspector Arnold Ongachen, in a 32-second clip, said that he was being treated well by the NPA. He also said that he hopes for the Communist Guerillas to release him.
"Ako si PCI Arnold Olgachen, COP sa Gov Gen Municipal Police Station, nga gi-atake niadtong May 29, 2016. Isa ko karon ka POW sa mga NPA. Ang akong kahimtang karon okay man, wala man ko nila pasakiti. Maayo man ang ilang pagtratar sa akoa, gipakaon man ko nila. Hinaot nga ila pud kong i-release, mao na akong hangyo sa ila," Ongachen said.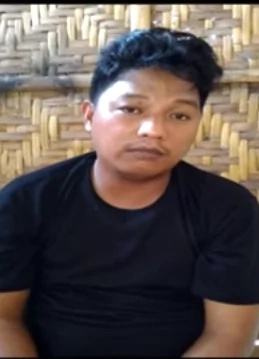 (I am PCI Arnold Olgachen, chief of police of Govenor Generoso Municipal Police Station, which was attacked last May 29, 2016. I am currently a Prisoner of War of the NPA. I am doing okay, they did not harm me. They treat me humanely, they provide food for me. I am hoping they will release, that is my request to them.)
The guerillas captured Ongachen during a raid on May 29 at Governor Generoso. NPA leaders said that the raid was conducted to put a stop to the illegal trade of drugs in the town.
After the attack, the Guerillas said in a statement that a pack of crystal meth or "shabu" was found in the possession of the police officer resulting to his captivity.
President-elect Rodrigo Duterte who is known for his conviction in his fight against drugs said that he won't order for Ongachen's rescue after learning about the accusation against him.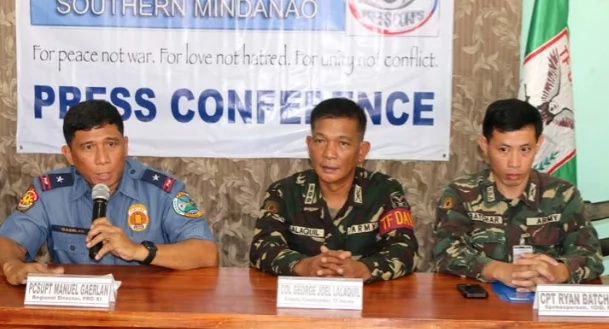 Meanwhile, in an investigation ordered by Chief Superintendent Manuel Gaerlan, Southern Mindanao police director, Ongachen was found to be not guilty of any drug-related activity as alleged by the NPA.
RELATED: 4 top members of the NPA caught in Butuan City
Source: Kami.com.ph