PNoy: Robredo to take over LP leadership
- Outgoing President Benigno Aquino III announced that incoming Vice President Leni Robredo will be assuming a senior post at the Liberal Party.
- While it has become LP's tradition to transfer leadership, Robredo can choose between two senior post.
- Aquino emphasized his being the "youngest" elder of the party as he talks about LP's future plans.
On June 17, outgoing President Benigno "PNoy" Aquino III tells the members of Malacañang Press Corps over lunch that Vice President-elect Leni Robredo will soon take over either of the two senior posts in the Liberal Party (LP).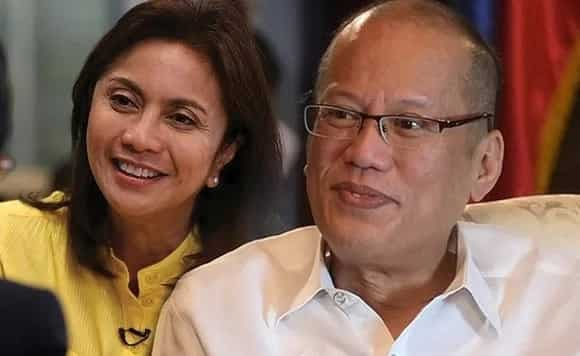 According to PNoy, as he steps down from his post in two weeks, Robredo could either be elected party chairman or president, depending on her preference.
"Traditionally after elections, the LP has a change of leadership," Aquino said. "She is aware that she will take one of the most senior positions [of the party]...We have to ask her preferences...because we don't force from anybody to do anything," he added.
READ ALSO: Binay turns over VP office to Leni
At present, Aquino is the chairman of the group while outgoing Transportation Secretary Joseph Emilio Abaya serves as the president.
According to Aquino, as the LP practices the turnover of leadership after a national election, the highest positions naturally "gravitates to the high, the most senior public official."
He also said that as his term as the president ends, he would become "an elder of the party" to which the president also added, "I'd like to stress lang, I'm the youngest of the elders of the party."
PNoy also said that the Liberal Party hopes to continue supporting the country as Philippine politics transitions from a personality to a platform-based politics. "We still believe that the conversion of Philippine politics from one of personality to platform-based will undoubtedly help the country."
READ ALSO: LP failure will not stop Leni – lawyer
"I don't know what my role will be in the party," Aquino went on but he also pointed out that the Liberal Party still has several "active members of the party occupying different positions in government."
"We'd like to continue what has been done in the past six years and even parang the advocacies that we had before we entered as an administration," PNoy concluded.
Earlier, President Aquino assured that he will "be working till the last hour of my presidency."
"I have to lead by example, and we have six years to do everything we can do. My term ends June 30, noon. We have to be able to face the mirror each day and say, 'We did the maximum'," PNoy added, proud to end his presidency with head held high.
RELATED: Belmonte: City Admin misled the public on VP office
Source: KAMI.com.gh