- Taiwanese children's choir's fundraising trip has been cancelled by China
- They originally planned to use the funds from the trip for a singing competition in Hungary
- President Tsai Ing-wen pledged money to after she heard the trip was cancelled
Chinese-Taiwan relations have cooled down significantly ever since President Tsai Ing-wen won the presidency last January. China has expressed  of her political allegiances, her sex, and even her status as an unmarried woman.
Their latest passive-aggressive action towards Taiwan has been the cancelling of an invitation to a Taiwanese children's choir after the choir sang the Taiwanese national anthem at the latest president's inauguration.
The indigenous Puzangalan Choir had planned to attend a choral festival in Guangdong province this July. Choir executive Tsai Yi-fang revealed that this was originally intended to raise money for a trip to a singing competition in Hungary later this August.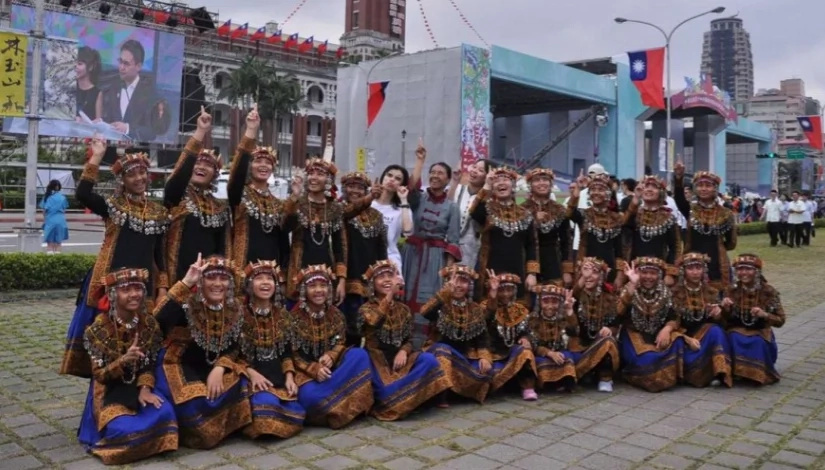 However, not all hope has been lost for the Puzangalan Choir: after hearing that the choir's trip was cancelled, President Tsai donated Tw$500,000 ($15,430).
READ ALSO: Gay Chinese man sues hospital after forced conversion therapy
59-year-old President Tsai is Taiwan's first female president. She took a landslide victory on a platform that promised the enhancement of a Taiwanese identity that is separate from China.
She has said that she does not seek to provoke the mainland, but China is intensely wary of her affiliations with the Democratic Progressive Party (DPP), which, until the 1990s, were very vocal in the call for formal independence from the mainland. This is the first time the DPP has been launched into power as the ruling party ever since its formation in 1986.
READ ALSO: Pinoy injured by home-made bomb explosion in China airport
Beijing has already warned that it would use force if ever Taiwan decides to formally declare itself to be an independent state. It has claimed the island, which sprawls along its southeastern coast, as part of its territory since 1949, when China's Nationalist Party or Kuomintang (KMT) fled there after they lost the Chinese Civil War to Mao Zedong's Communist Party.
Experts believe that this may not be the last of China's cold behavior and predict that it might ban more mainland tour groups from visiting the island to express its dissatisfaction. This will be a huge blow to Taiwan, which caters to around 4 million mainland visitors every year.
RELATED: Aquino: PH-China must move forward with mutual respect
Source: Kami.com.ph