[PHOTOS] The life of these girls in a walled brothel district will melt your heart
- Islam and prostitution may seem like different worlds apart, but in one Asian country, these two have become so interwoven together that they have started to harmoniously coexist. 
- In this walled city of prostitutes, the association of female lawyers have convinced the High Court that the eviction of sex workers is unjust. 
- Brothel districts have become rampant and the women have become both the workers and the rulers in this sex-ravaged world. 
There are very few Muslim countries where prostitution is legalized, but in Bangladesh the two have learned to coexist. Over the years, the deep roots of prostitution in the Bengali society has established huge and sprawling 'brothel districts'. These have become like walled mini cities - with the narrow streets are lined with food stalls, tea shops, street vendors and, of course, brothels.
The Kandapara brothel in the district of Tangail is the oldest and second-largest in the country. It's existed for around 200 years, and although it was demolished in 2014, it was re-established with the help of local NGOs. Its demolish had led to the displacement of thousands of women who were born there, and had lived their whole lives within its walls.
So towards the end of 2014, after several mass demonstrations from women fighting for their rights as workers, the Bangladesh National Women Lawyers Association convinced the High Court that evicting the sex workers was an illegal act, and the sex workers quickly returned home.
READ ALSO: 46-year-old French woman claims husband sold her off to 2,700 men in 4 years
These districts feel like a completely different place, with rules and hierarchies of power that differ greatly from that of regular society. Women are both the victims and the rulers of this world.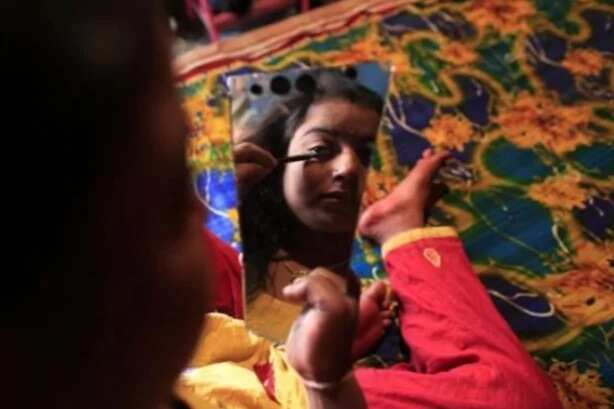 The mostly teenage sex workers come from poor families, and are often victims of human trafficking. The most vulnerable a woman can be is when she first enters the brothel as a young teenage girl, usually between 12 to 14 years old. She is called a "bonded girl", and do not have freedom nor rights.
READ ALSO: Sex workers are cared for, not condemned by Duterte
They are "owned" by a madam, burdened by debts and cannot freely go outside or keep the money they earn. In order to attract clients, they take Oradexon - a steroid used by farmers to fatten their cattle, with potentially lethal long-term health consequences for humans - so they can gain weight and appear healthier.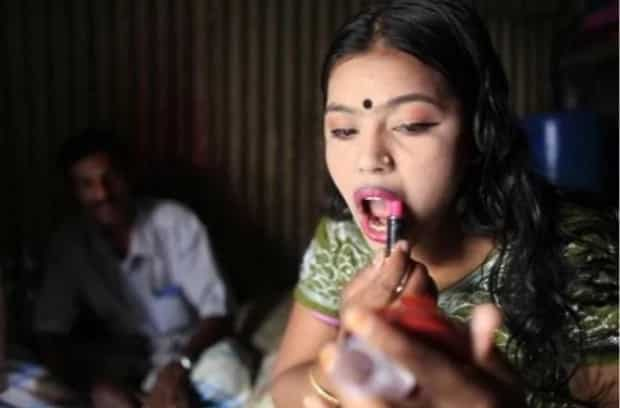 When they have paid off all their debts - which takes somewhere between one to five years - they can become independent sex workers. This means that they can refuse customers, keep their own money, even leave the brothel. Sadly, these women are stigmatized outside their places of origin - and they have no other choice but to come back and continue supporting their families with their wages.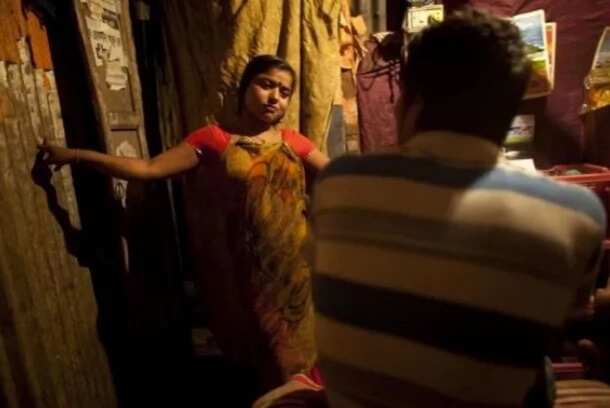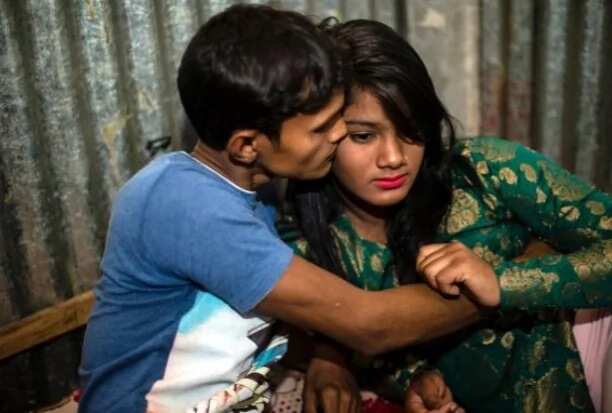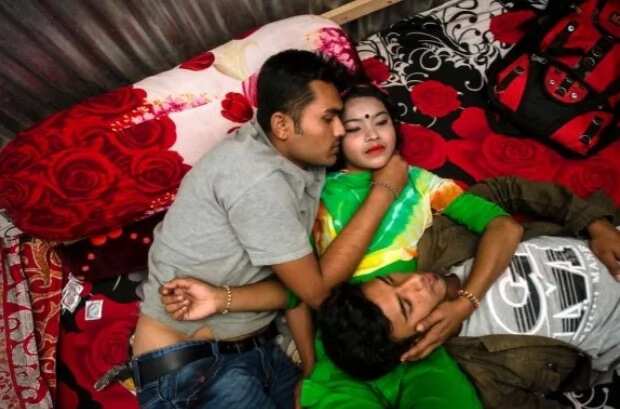 The girl in the picture's parents died, and she married young. She spent some time in jail because of heroin abuse. She says jail was her favorite place, because no-one beat her there. While in jail, she met another woman who later brought her into the brothel for work.
RELATED: [WATCH] Sex tourists' abandoned children
Source: KAMI.com.gh