PH gov't sends 5,000 soldiers in Sulu
-  The soldiers sent came from different service commands, like the Philippine Army, Navy and Air Force
- The Abu Sayyaf made headlines after beheading two Canadian nationals over the past two months
- President Aquino visited Sulu to personally check military operations, two days after Hall's beheading
On Thursday, June 16, the Philippine government sent out an estimate of 10 battalions or 5,000 troops to Sulu to track down the Abu Sayyaf.
The infamous militant group recently made headlines as they beheaded Canadian national Robert Hall earlier this week, after the government failed to pay a ransom of P600 million in exchange for his release.
Hall was preceded by fellow Canadian John Ridsel, who was decapitated on April 25. There are still two hostages under the group's clutches, Filipina Marites Flor and Norwegian Kjartan Sekkingstad.
The Abu Sayyaf has now identified Sekkingstad as the next victim to be executed.
Hall, Ridsel, Flor and Sekkingstad were in an exclusive marina in Samal Island, Davao del Norte before they were kidnapped by the Abu Sayyaf on September 21, 2015.
READ ALSO: Abus warn PH government of Norwegian beheading
According to Maj. Filemon Tan Jr., the spokesperson of the Western Mindanao Command, the deployed troops came from various service commands such as the Philippine Army, Marines, Navy and Air Force. There are some that have already been operating in Sulu, such as the Scout Rangers and Special Force.
Despite the huge number of soldiers sent, Tan did not confirm the exact number of combatants or units currently in Sulu. He also said that the operation was hardly 'wide-scale'.
"We focus on areas known to be supportive of the Abu Sayyaf Group. We will go to the communities known to provide refuge to bandits," he said.
He mentioned that they have selected targeted areas already, and noted that the relatives of these bandits blend among the locals.
Tan also refused to divulge the location of their operations. He shared that their operation map is filled with pins, where each pin will be equivalent to a troop's area of deployment.
READ ALSO: 5 most dangerous places for foreigners in the Philippines
However, the Abu Sayyaf countered that they will make it hard for the troops to pinpoint their exact location as they know the territory better than their enemies.
According to Abu Raami, Abu Sayyaf's spokesperson, they 'run for cover, put off all communications and hide' whenever a military aircraft hovered around their area.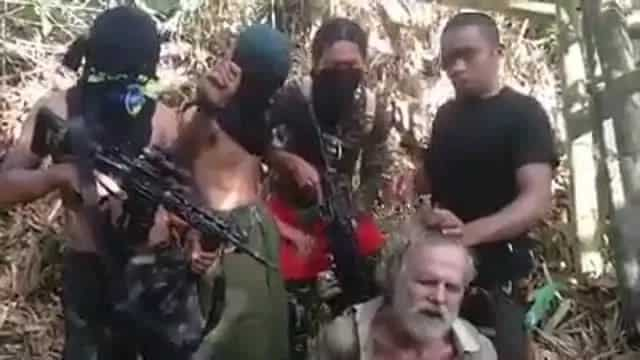 On June 15, Wednesday, outgoing president Benigno 'Noynoy' Aquino visited Jolo City, the capital of Sulu, two days after Hall's beheading. He personally checked the operations of the military against the Abu Sayyaf.
President Aquino's visit was intentionally ignored by Sulu Vice Governor Abdusakar Tan, who claimed it was the incumbent president's fault why his terrain is riddled with conflict.
"That is what we call 'too late to play a hero.' Lives have been wasted, resources reportedly poured but we never saw it, never felt it. Besides, who do you think will listen to him? Coming down here when he only got 15 days left (as president)," Tan commented on Aquino's visit.
He also did not acknowledge Aquino's initiative to have the community involved in a campaign against the Abu Sayyaf.
"Instead of considering our suggestions, he poured more troops and changed the police officers and replaced them with officers who were not functioning," he said.
READ ALSO: PNoy flies to Sulu after Hall's killing
Source: KAMI.com.gh