New PNP head against vigilantism
– Chief Supt. Ronald dela Rosa, despite being a crime-busting police, disagrees on vigilante killings.
– The future PNP head is afraid the president-elect's bounty system could lead to extensive vigilantism in the country.
– Various sectors also show concern on Duterte offering reward to civilians who can capture criminals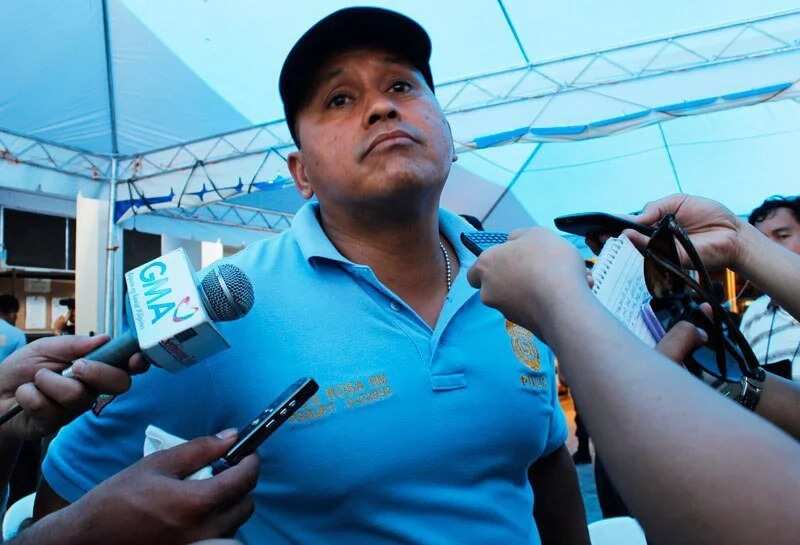 Incoming Philippine National Police (PNP) director general and Chief Supt. Ronald "Bato" de la Rosa may be a devoted crimebuster, but the tough-talking cop said on Tuesday he is against vigilante killings.
"We, the police force, are really against that (vigilantism), because [we] are maintaining peace and order. If the situation gets that messy, it's all for nothing. The police will be useless," De la Rosa said in Filipino at the PNP headquarters in Camp Crame, Quezon City.
De la Rosa added that he actually understood the concerns of the Commission on Human Rights (CHR) about the potential dangers of setting up a bounty system in the Philippines.
READ ALSO: De la Rosa challenges drug lords to a 'quick draw'
"If what they're afraid of is that [the bounty system] will get abused, if they're scared that it will cause widespread vigilantism throughout the country, all the more we [the police] are scared of that," the incoming PNP chief said.
De la Rosa explained that the bounty system needs to be managed properly in order for it not to be abused and corrupted.
In May, various sectors criticized President-elect Rodrigo Duterte after he offered financial rewards to both law enforcers and private individuals who could arrest or kill criminals, especially those involved in the illegal drug trade.
READ ALSO: Drug lords offer 50M bounty to kill Digong and PNP chief
The CHR in Central Visayas immediately condemned Duterte's plan, saying that human rights abuses and extrajudicial killings could become extensive in the country if the bounty system is implemented.
Some sectors also expressed concern for the safety and welfare of civilians, noting that an extensive training is needed before trying to arrest criminals.
De la Rosa defended the incoming president by telling the public to choose who they will support between two sides: the anti-crime Duterte or the criminals who are destroying the country.
"Whatever happens, all he (Duterte) really wants is just for us to succeed in our anti-drugs and anti-criminality campaign. Meanwhile, those drug lords who are in jail, their only objective is selfish: to get rich and to destroy our country," De la Rosa explained.
As for his future subordinates, "Bato" said that the police force should fight against criminals with or without the financial rewards.
RELATED: PNP Chief Bato to resign if he fails
Source: KAMI.com.gh