Everything that comes out of Republican presidential nominee Donald Trump's mouth these days are either pure vile or outlandish lies. Or perhaps things a child would say?
Imagine toddlers saying the "darndest" things Trump had manage to spout off. Yup, childish, right?
Well, this New Zealand electricity company, Powershop, don't want you to imagine it anymore. They actually did it! And the result is weirdly adorable!
In this clever ad that's going viral in the internet, young Kiwi children are dressed up as Donald Trump including his trademark weird hair.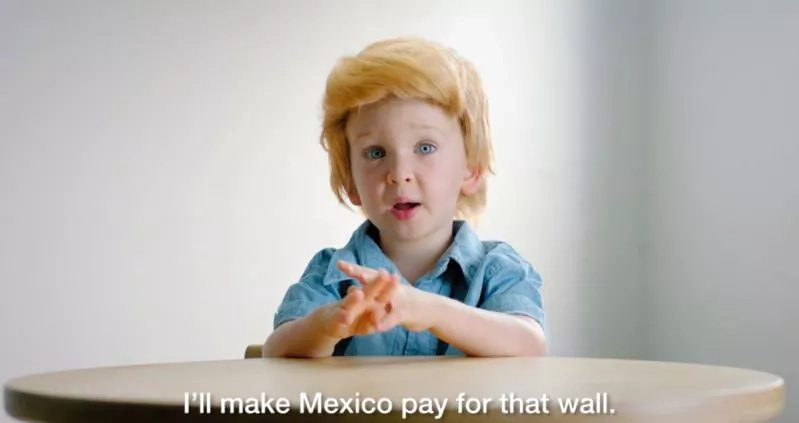 Then the tots started quoting all the hateful, racist, ignorant crap from Trump.
The statements are still insane, but how can you hate on these insanely cute little Kiwi toddlers? I mean, they're not really accountable for what they say, right?
And can we emphasize how cute they are?
We wish we can say the same for Trump, though.
Source: Kami.com.ph