Incoming Rodrigo Duterte has the possibility of asking current Commission on Higher Education chair Patricia Licuanan to resign and give up her post due to two reasons.
The CHEd's inability to spend a huge amount of money for poor students and the appointing of Jose David Lapuz, Duterte's former professor, as the head of the commission are the two probable reasons as to why he might ask Licuanan to resign.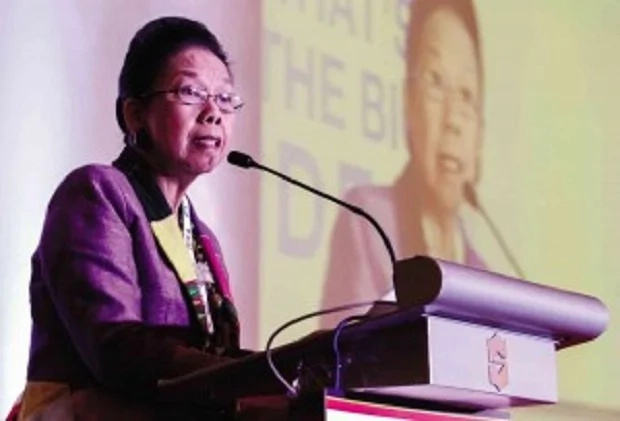 Fr. Joel Tabora, S.J., president of Ateneo de Davao University, said that a 2014 Commission on Audit (COA) report reflects CHEd's failure to spend the allocated allocation P1.2 billion for poor students due to the commission's "internal control weaknesses" when it comes to processing and releasing allowances of students who are in need of financial assistance.
"President Duterte will respect the law. But the possibility remains that the president may ask her to resign based, for example, on the COA report on CHEd under Licuanan (Cf. COA Website) or the negative evaluations of the performance of CHEd under Licuanan by the Office of Executive Secretary (Paquito) Ochoa. This will allow President Duterte to place his political choice in CHED," Tabora said.
According to a COA report, the CHEd did not absorb the entire P5.2 billion allocated for 391,817 poor college students. The report further states that there is a remaining amount (P.123 billion) that was unspent. CHEd is supposed to provide financial assistance to poor student through grants-in-aid, scholarships, and even study-now, pay-later programs.
Licuanan, on the other hand, explained that as of Dec. 15 of last year, the remaining amount had been reserved for the beneficiaries who are yet to be paid.
On the other hand, Tabora also looked at the possibility of Duterte asking Licuanan to give way to Lapuz.
"I understood that designation to be premised on either Patricia Licuanan submitting a courtesy resignation to the new President-elect, just as CHEd Chair Manny Angeles had submitted when Benigno Aquino became president…" Tabora said.
Meanwhile, when asked for a comment, Licuanan said that she would rather hear it from Duterte himself.
On June 8, Tabora blogged about the confirmed designation of Lapuz as CHEd chair by Duterte. Meanwhile, no official announcements have been made by Duterte's camp with regard to this matter.
Source: Kami.com.ph