Duterte to share 'cordial relationship' with Robredo
President Rodrigo Duterte is open to sharing a "cordial relationship" with Vice-President-elect Leni Robredo.
The incoming presidential spokesperson, Ernesto "Ernie" Abella, said that coming from different political parties is not a reason for both the president and the vice president to not be able to work professionally.
"I don't know about the exact date or plans (of a possible meeting), but I'm sure that the President, being President of the entire nation, is quite open to having a cordial relationship with the Vice President, or at least more than cordial, but at least they have a working relationship," Abella said.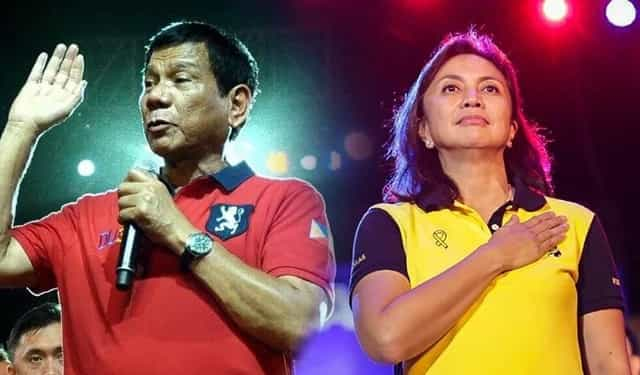 Although Abella also revealed that he is not sure as to the nature of the working relationship to be shared with the two top officials, he assured the public that both Duterte and Robredo will be able to work things out.
It can be recalled that President Duterte has already announced his desire to hold for a separate inauguration from VP Robredo, arguing that having an "austere" celebration within the Malacañang premises will hinder Robredo from inviting a lot of guests. Abella said that Duterte is not the kind of person who is selfish and arrogant; however, he loves and appreciates order.
On the other hand, previous reports had stated that as of present, Duterte has not found any convincing reason in order for him to give Robredo a Cabinet position. He said his reason was simple: he does not want to hurt the feelings of Sen. Ferdinand "Bongbong" Marcos, Jr.
Abella also expressed his admiration for Duterte. He said that Duterte's ability to be flexible and open is actually contrary to what the public think or perceive about him. He said that Duterte, in reality, is not bullheaded.
"He does have a listening ear and quite willing to adjust although he has very firm ideas about what needs to be done and what needs to be achieved," he added.
Source: KAMI.com.gh